The Hello Social Co. Focus on Local Approach has been proven to work across industries, in businesses and organizations big and small and I want to share the approach with you.
Sharing social media strategy, tactics and more is what truly makes me happy. Sure, we at Hello Social Co. love to work with management clients to manage social media networks on their behalf — but when I get to work with an audience to share how they can make social media work for their businesses on their own, that's when I know I'm making the biggest impact.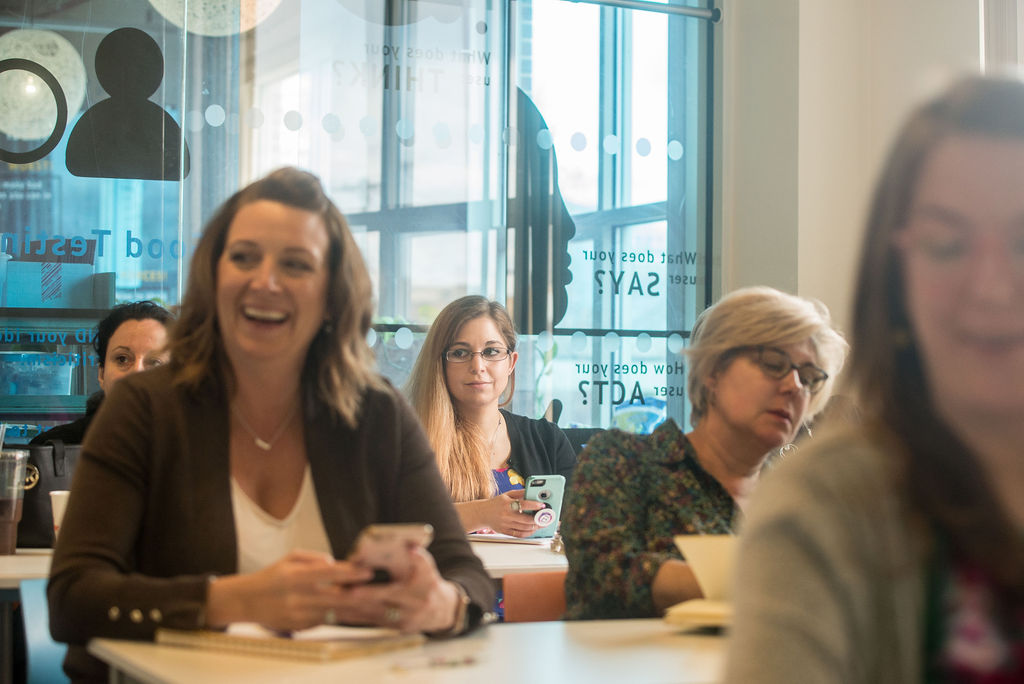 I'd love to speak at your next meetup or conference. I offer sessions on a wide variety of topics:
Social Media Basics for Businesses and Organizations (Beginner)
Social Media Strategy for Businesses and Organizations (Intermediate)
Leveraging Your Personal Brand to Build Your Business
Social Media Tourism Tactics for Businesses and Organizations
If these topics aren't a good fit, I'm happy to tailor a workshop session to your target audience and skill level.
Ready to plan your session? Reach out to me here.
Past speaking experience:
The Value of Social Media — 2020 Leadership Centre County, State College, PA
Your Inn on Instagram — 2020 Authentic Bed & Breakfast Marketing Retreat, Bethlehem, PA
The Power of Disconnecting — 2019 Empowered Women's Expo, State College, PA
Making Social Media Work for Your Tourism Business — 2019 Explore Altoona Marketing Summit, Hollidaysburg, PA
Using Social Media to Amplify Your Community's Efforts, 2019 Pennsylvania Downtown Center Conference, Erie, PA
Focus on Local Retreat — 2019 Hello Social Co. Retreat, New Leaf Coworking, State College, PA
Finding the Right Social Networks for Your Business — 2018 Launchbox Lunch Series, State College, PA
Upcoming workshops & events: