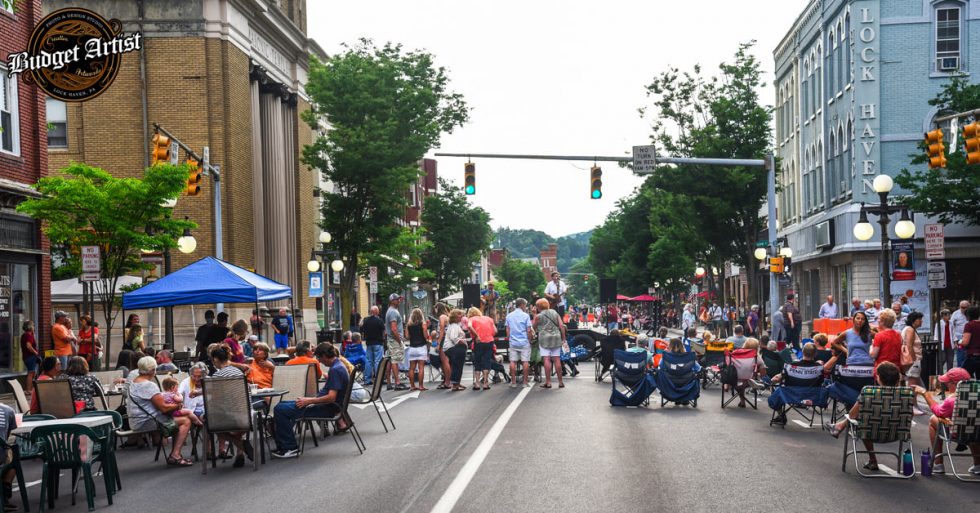 Recovery efforts support small businesses across the Wilds
Across the Pennsylvania Wilds, communities are working to find ways to promote economic recovery following many, many weeks of shutdown as a result of the COVID-19 pandemic. While the initiatives differ from community to community, the message is the same: Support small businesses in your own neighborhood.
The City of Lock Haven, in the I-80 Frontier landscape of the Wilds, is promoting an initiative that allows restaurants and retailers to extend their business past the sidewalk to provide an open-air shopping and dining experience.
"The intent behind this street closure is to not only help restaurants and retailers hold a larger capacity, but also to ease concerns by residents who may still be hesitant to sit in close quarters inside a restaurant," said Kasey Campbell, Lock Haven's Director of Community Life.
The community's Summer Concert Series will be held in the downtown this year, allowing attendees to sit in a restaurant area while they listen to the music.