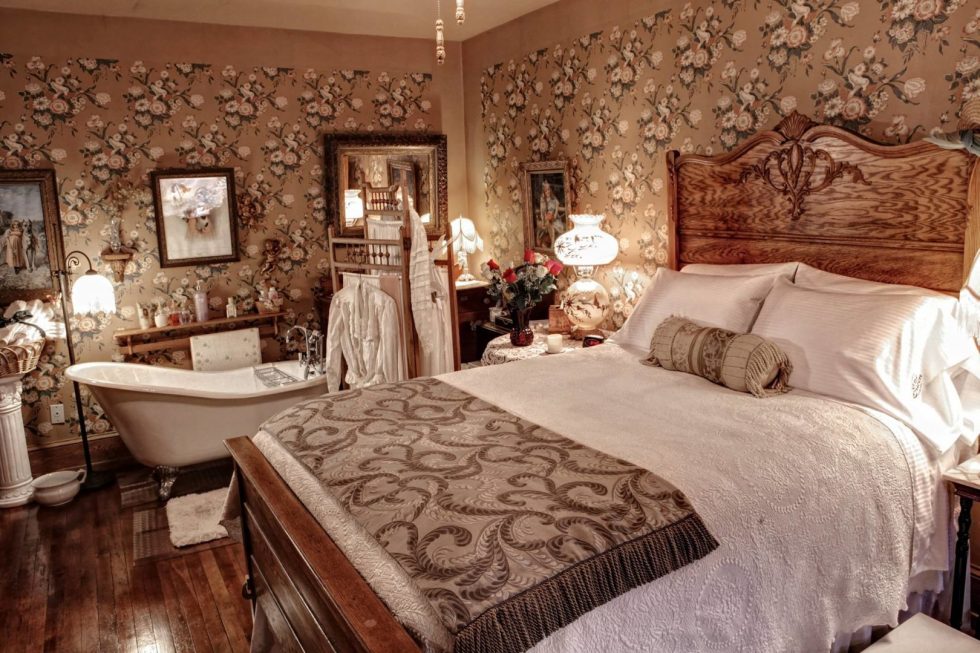 The Queen Bed & Breakfast: A Victorian gem in the heart of historic Bellefonte
What makes The Queen Bed & Breakfast stand out in a community that has a handful of inns is its nod to history.
"The Victorian theme and name were both dictated by the architecture," owner Nancy Noll said. "Built in the 18880's, The Queen is a Queen Anne architectural style. Like her owner, she is very eclectic and mixes old and new throughout and also inspires (my) love of Bellefonte history."
The Queen transports guests to an early, more romantic time — but with all of the comforts of the 21st Century.
Spend time in the Victorian parlor playing the player piano, viewing stereoscopes and musing about the Victorian curiosities like the opium pipe and historical publications. Retire to your room with modern amenities like free wifi, individual climate control, your own microwave and refrigerator, TV, complimentary beverages, and perhaps a massage shower or slipper tub for soaking. Most rooms also have fireplaces.