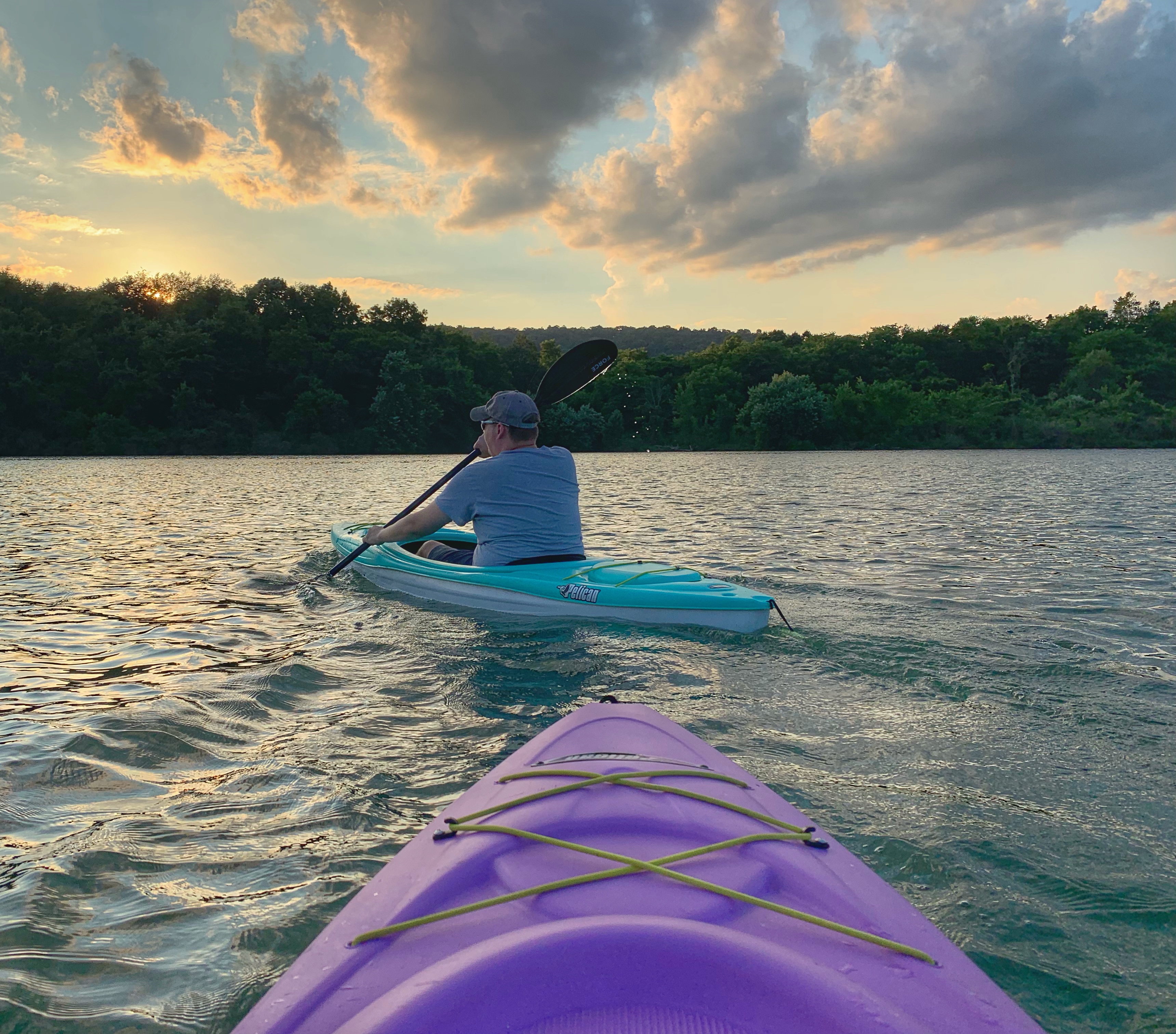 It looks like we're kayakers now
Growing up, I spent time kayaking on Wrighter Lake — a place where my family spends summer Sundays. I always enjoyed it, but never thought it could really be a hobby.
Then, while I was living in Indiana County, Pa., I began kayaking down the Conemaugh River in the adorable little town of Saltsburg, Pa., regularly with friends. It turned into an activity that actually led to me spending more time with Sean, before we ever started dating.
This year, I stumbled across a Facebook Marketplace deal we couldn't say no to: Two kayaks with everything we'd need — roof racks, life jackets and all.
It turns out that it's an activity that we really love doing together. And although we hate to leave the dogs at home while we're out having fun, we're enjoying our time out on the water.
So far, we've kayaked a few times at Bald Eagle State Park — a state park that's just about 15 minutes from our house. We pack up the gear in the morning, and we're usually home by lunch, which is a major perk.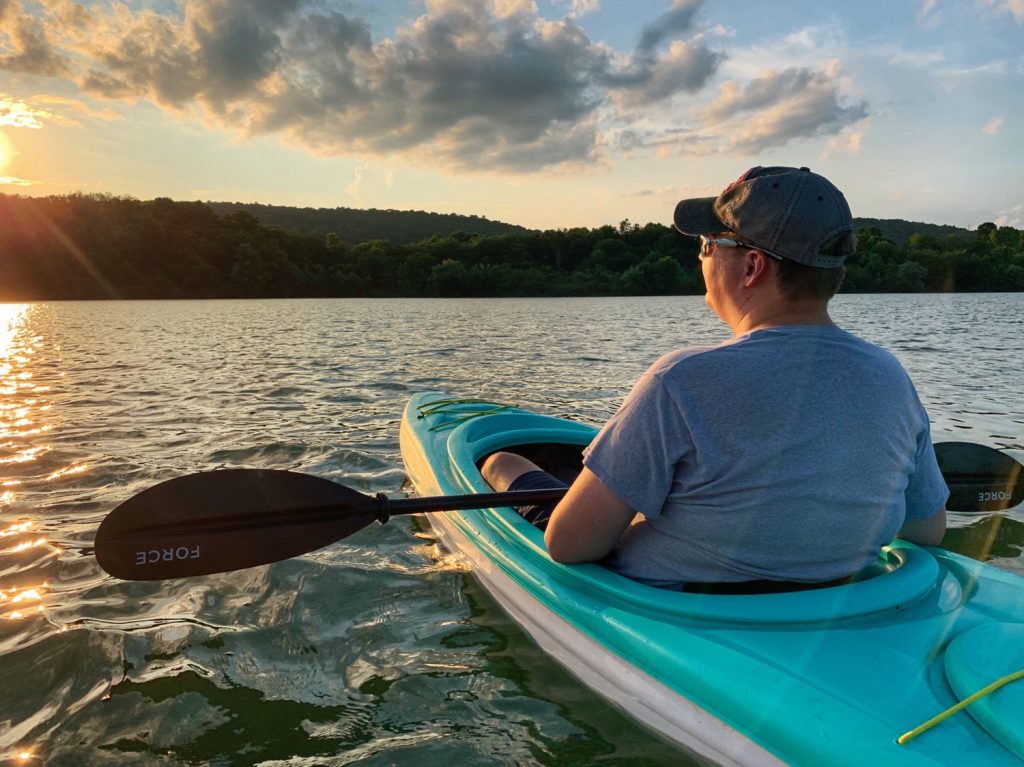 In August, we went on our first trip with them, packing them up and taking them to the Pennsylvania Wilds. While we were staying in both Emporium and Ridgway, we detoured to George B. Stevenson Reservoir, where we were able to paddle first to see the dam; and then through the beautiful wildlife preserve there. The lake covers 145 acres.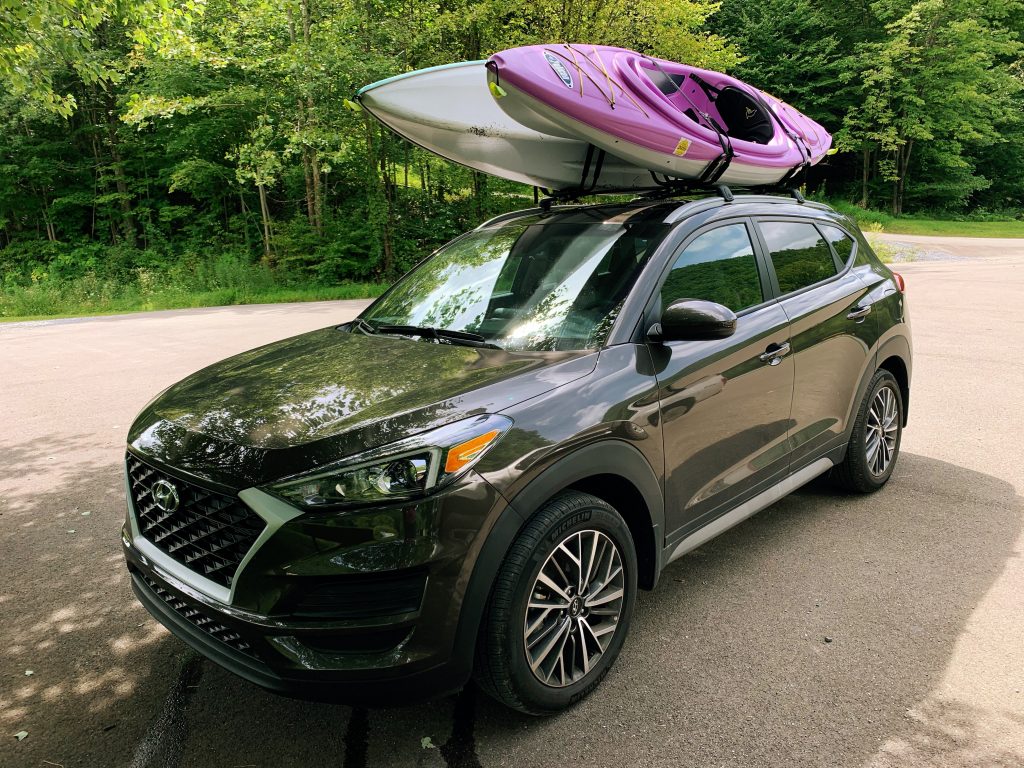 Next up, we're hoping to take the kayaks on our Minimoon (our short trip the week after our wedding) to Berkeley Springs, West Virginia.
We're really happy with the kayaks that we chose. They're definitely made for beginners, but they're exactly what we needed.