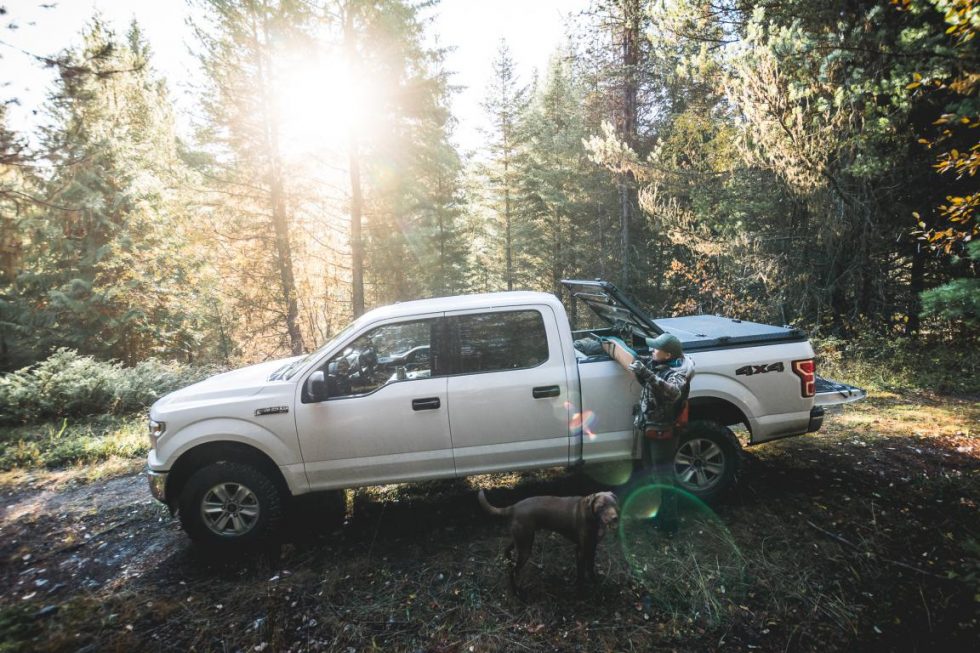 DiamondBack Truck Covers makes an impact on economy, outdoors lovers
This story originally appeared on The Pennsylvania Wilds blog, where I'm a contributor.
Nestled in the heart of the I-80 Frontier landscape of the Pennsylvania Wilds is a company that's making a big impact — on its local community, the region and on outdoor adventure enthusiasts. 
DiamondBack Truck Covers, which was named Pennsylvania Small Business of the Year in 2019, calls Phillipsburg, Pa., its "forever home," according to Andy Campbell, a marketing team member for the company. At their Phillipsburg facility, the company employees about 75 people, and that number is expected to double in coming years.
DiamondBack Truck Covers was born out of a concept developed by founders Ethan Wendle and Matt Chverchko during an engineering entrepreneurial class at Penn State University.
"Our chief engineer is an avid hunter and had some equipment stolen from the back of his truck," Campbell said. "He went on to look for a secure cover and wasn't able to find one."
When you can't find something you need, you make it, right?
"(Ethan and Matt) teamed up in their Penn State class for a class project, where they focused all of their energy on (a prototype). The professor told them to take it into the market."
Campbell said that this was an easy fit for the founders, who were avid outdoorsmen already. "The product was actually invented because in their pursuits in the outdoors, they found that the market was really lacking a cover that provided security and weather protection." Another main component of DiamondBack's covers, that sets them apart, is that they are load-bearing. Load up your ATV on top, while still having access to the bed below; or stack your camp firewood on it for your adventure.