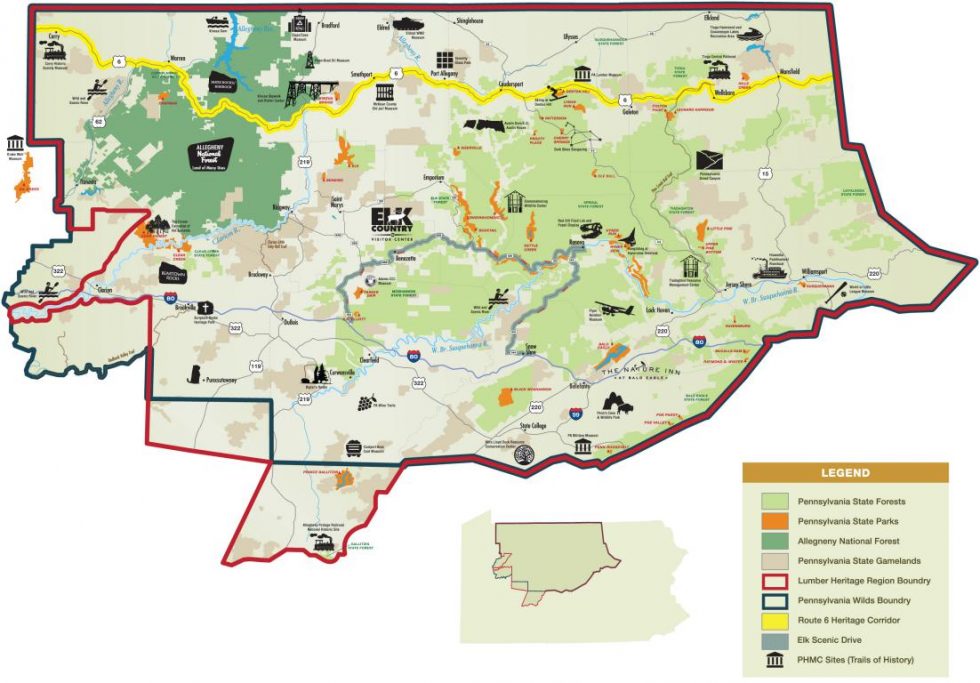 Take the perfect family photo along the Lumber Heritage Region Selfie Trail
It's not always easy to find the best spot to take an epic adventure selfie. But this year, the Lumber Heritage Region organization created a solution: The LHR Selfie Trail.
Made up of 11 unique spots across the region, families and individuals are encouraged to grab their selfie sticks and complete this wayfinding trail. Spots along the trail are marked with LHR branded totem poles that feature arrows pointing travelers to nearby attractions.
"We've picked out the most interesting attractions … so you can take sensational selfies to make your Facebook friends jealous," the LHR Selfie Trail web page says.