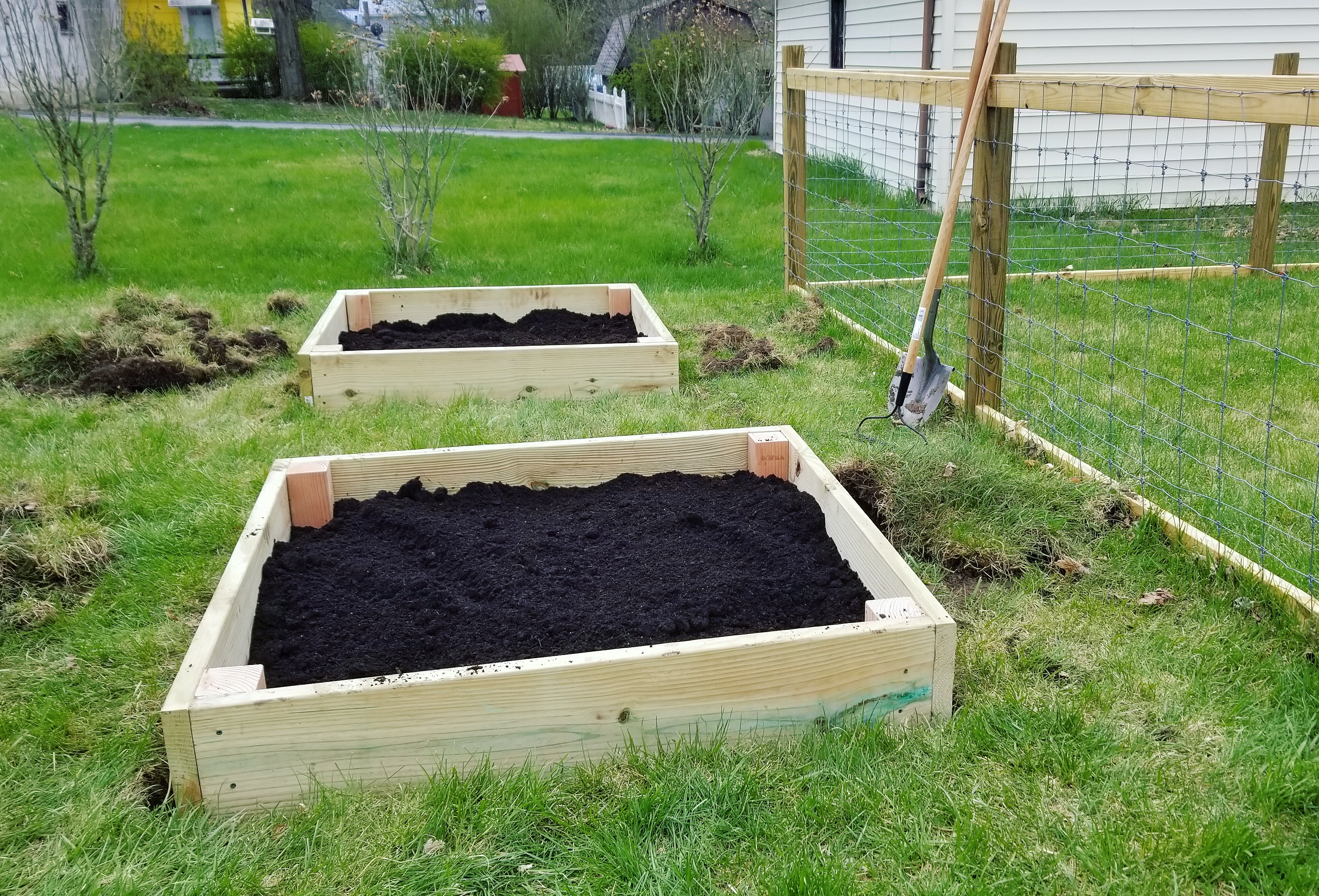 Creating our raised-bed vegetable garden
Last year I really got into vegetable gardening. The house we had rented had a small raised bed built already at it that we took advantage of, and my totally novice garden yielded an unimaginable amount of plants – especially tomatoes.
Realizing that gardening was a hobby I didn't know I had, one of the first projects we did when we bought our house was build two raised beds for a garden. For our first year in the house, we opted to just build two — but I imagine that we'll have four boxes later on.
The boxes turned out great, and some people even messaged me on Instagram asking for directions to build their own … so here they are!
What you'll need (for each box):
Four, 4-foot-long 2 x 12 planks of wood (we cut these ourselves, but you can pay extra at The Home Depot to have these cut for you)
Four, 1-foot-long 4 x 4 boards (same here, we bought one and cut them ourselves)
3-inch wood screws (Sean recommends screws with a t-20 tip rather than phillips head)
Stakes or flags
A shovel
Garden gloves
Soil to fill the boxes with
First, we measured out and marked the spots that we wanted both beds to be built on. We used flags like these to mark each corner.
Next, we dug around the perimeter in straight lines to create a square. Once the perimeter was dug, we started digging into and ripping off the sod. I recommend doing this early in the season when the ground is still moist — the sod will be much easier to rip off.
At this point, Sean had cut all of our wood already, so we were able to assemble the boxes. The 4 x 4 posts we had cut helped stabilize the corners of the boxes. Each piece was fastened together with 3-inch wood screws.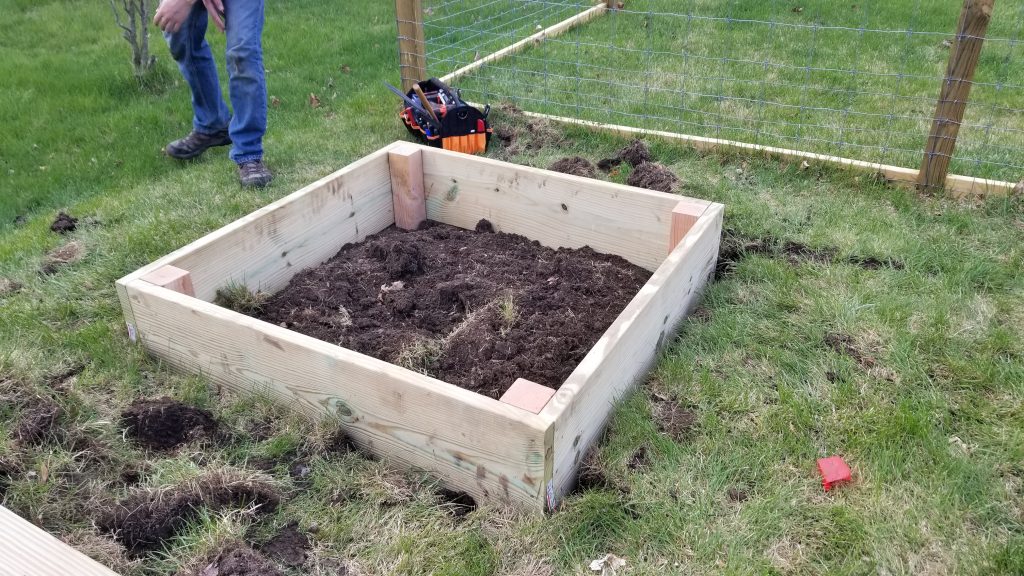 The real fun, of course, was planting! Last year I only tried planting a few things to see how I did, but this year I was way more strategic with what I planted. I used the book Vegetable Gardening in the Northeast to help me plan what I was planting this year, and ended up with two kinds of tomatoes, a variety of lettuce, bell peppers, banana peppers, jalapeños, cucumbers and onions. I also used this guide to help me space my planting.