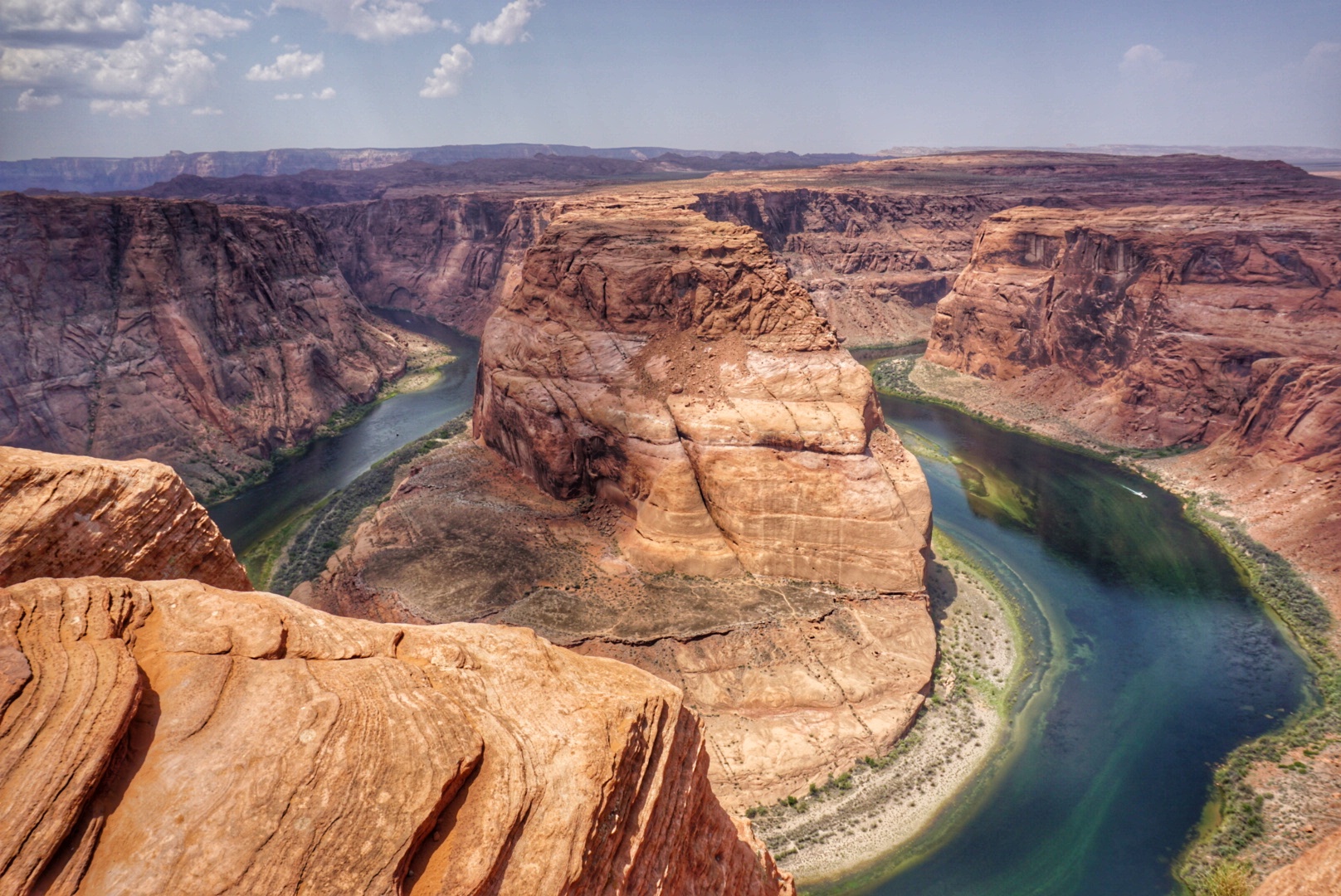 Try these 5 things during a trip to the Grand Canyon
This originally appeared in the October 2018 edition of Recreation News.
There's no doubt that the Grand Canyon is a bucket list item for many — and one that is definitely deserving of being crossed off. But there's so much to do in and near the Grand Canyon that it's easy to miss out of some of the best spots for adventure, a craft brew, or just a little relaxation.
This August, we traveled with family to Arizona with the intent of seeing the Grand Canyon, and our trip turned into so much more. We stayed in a HomeAway rental just outside of Sedona, a central location that put us within driving distance to a ton of activities and hotspots.
Each day, we visited sights within our city and also drove to many different recommended locations in northern Arizona.
The list of things to do in the areas surrounding the Grand Canyon are endless, but here are five things that we loved during our trip:
1. A boat tour through Antelope Canyon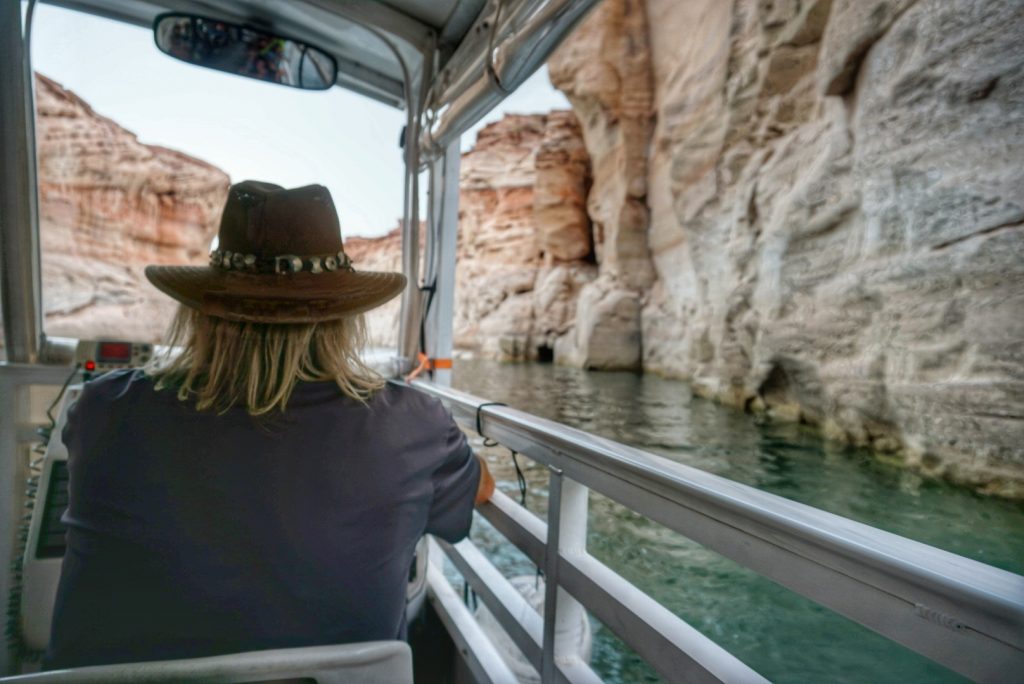 This boat tour is definitely what you'd call a happy accident. We drove three hours north from Sedona to Antelope Canyon for a scheduled hike through the canyon.
Much to our dismay, when we arrived, the tour was promptly canceled because of a flash flood warning.
We were left to explore that region of Arizona ourselves, and ended up stumbling across a Lake Powell boat tour of Antelope Canyon, and it ended up being one of my favorite parts of the trip.
With a wonderful tour guide named Melvin, we saw Antelope Canyon during a relaxing, hour-long boat ride through it.
2. Arizona's swimming holes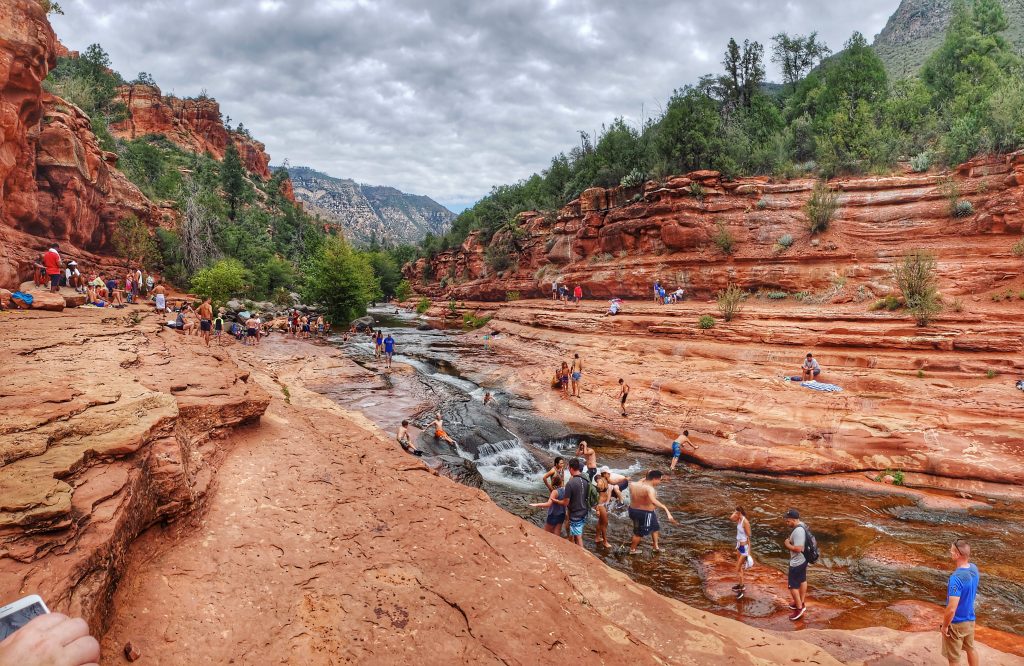 I only had one real request for our trip: to visit a swimming hole. We ended up visiting two, and they were everyone I could have hoped for.
First, we visited Red Rock Cross- ing, a swimming hole right in Sedona boasting an amazing view of one of the city's most notable "red rocks," Cathedral Rock.
The very next day, we drove just outside of Sedona to Slide Rock State Park, where erosion has created a natural waterslide that the younger members of our family definitely enjoyed. At this park, I faced my fear of heights, jumping (after two failed attempts) off of one of the red rocks into a pool below.
3. A visit to a brewery
There's not usually a trip I go on that doesn't involve a stop at a craft brewery. On this trip, we visited Oak Creek Brewery, a great spot with live music and flights to try a sampling of each brew.
We also visited Dark Sky Brewery in Flagstaff during our drive home from the Antelope Canyon tour.
Insider tip: Visit the actual brewery in Sedona rather than the restaurant version of Oak Creek Brewery in the downtown. It's less crowded and has a great outdoor patio.
4. Going on a hike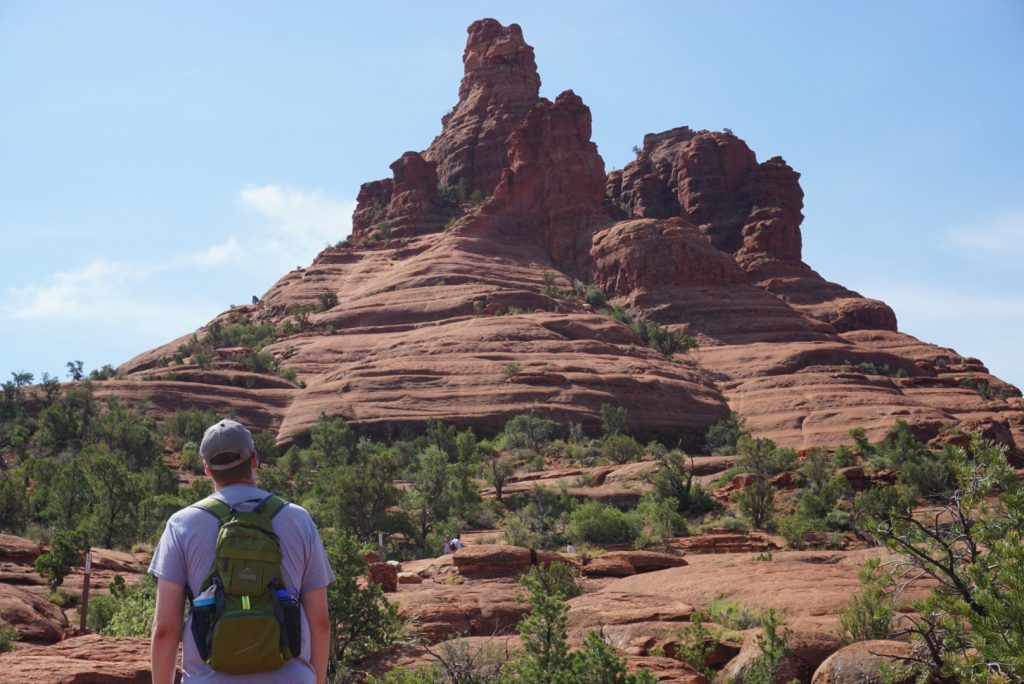 Could you go to Arizona and not take a hike? I think not. We especially loved hiking amidst Sedona's red rocks. The Bell Rock Pathway loop was a favorite, providing a fairly easy hike in the Arizona heat.
5. Visiting the Grand Canyon
It's funny: When you get to the edge of the Grand Canyon, it almost doesn't seem real. The Grand Canyon was so much bigger than I ever could have imagined. No matter which end of the canyon you visit, it'll be well worth the trip.
Family members braver than I ventured down a trail into the canyon, and reported that it was even more beautiful from within.