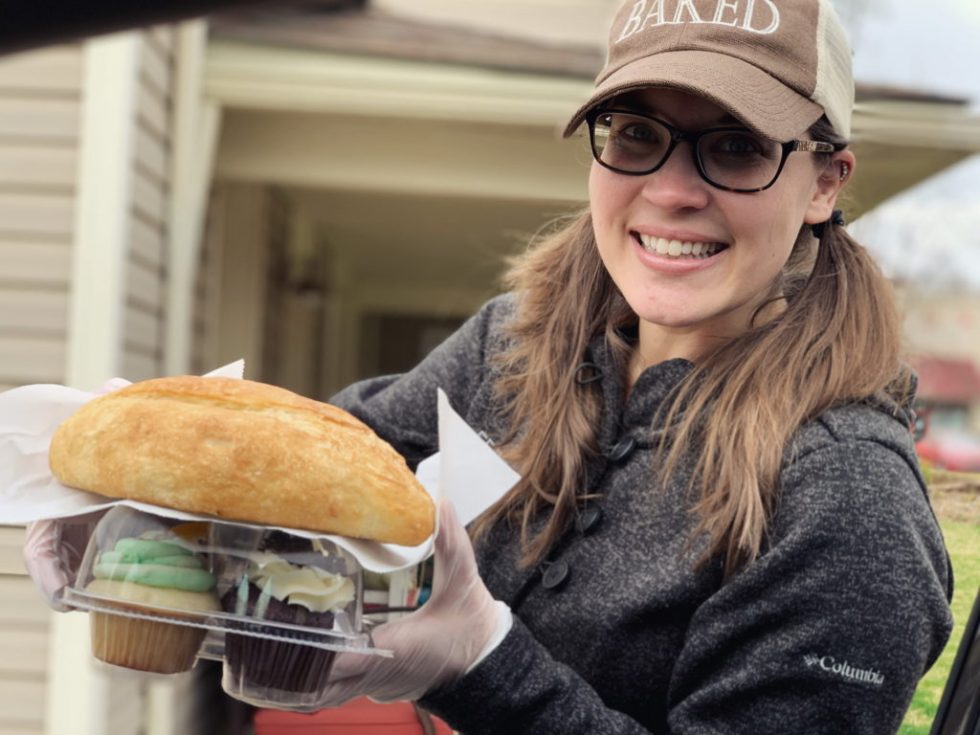 PA Wilds businesses learning to adapt amid COVID-19, finding support in community
This story was originally published on The Pennsylvania Wilds blog.
Across the state, businesses have been forced to change the way they're doing business — or close temporarily — as a result of the spread of COVID-19 across the entire country. The state-wide change in how business is done came after an order from Governor Tom Wolf on March 19 that all non-life-sustaining businesses must close to stop the spread of the highly contagious virus. 
Across The Pennsylvania Wilds, businesses are still figuring out how to adapt. "Can we sell our product or service online?" "Are we eligible for a closure waiver?" These are the questions that small businesses are asking.
The driving forces answering those questions, in many communities, are local leaders like those working for Main Street organizations, Chambers of Commerce, and other economic development-driven entities.
"Generally, businesses are concerned," said Stephanie Desaulniers, Director of Operations at the Covation Center in Williamsport. "Our traditional ways of operating have ground to a halt, and businesses are being challenged to innovate and adapt, if possible. Even so, with increased social distancing, people are out spending less money in general, which can be challenging."
In Williamsport, she says, the community is making a huge effort to patronize the shops that are still open.
"We are constantly seeing and sharing lists of businesses that are either shifting to e-commerce, or doing delivery/pick-up services. We're also seeing the community come together to provide grants to businesses that have no way of pivoting during this time."
MAKING A PIVOT
The ways that businesses across the Wilds have adapted in such a short amount of time are too many to count. In Cameron County alone, Tina Johns Solak, Executive Director of the Cameron County Chamber of Commerce, says that two restaurants in the area are practicing social distancing by requiring all purchases be made by phone or online using a credit or debit card, to decrease the amount of contact between the business and patrons.
Others, she said, chose to close completely despite being on the governor's list of life-sustaining businesses, out of fear for employees that have to interact with customers.
Despite efforts to urge businesses to set up online commerce solutions prior to COVID-19, Solak says that only one business in their community is set up for online ordering — a Fox's Pizza in Emporium.
Gina Thompson, Main Street Manager of Downtown Bellefonte Inc., shared that many retail businesses in Bellefonte are non-operational right now for the same reason, with some businesses finding it difficult to offer online sales. But businesses are finding other ways to do business, she says.
"We have a few businesses that are looking for other opportunities," Thompson said. "For instance, our local cake and sweets shop, The Cakery, teamed up with a local seafood market that is still open to provide their cupcakes and other gourmet treats in their store. Another business, The Great Mish Mosh, is looking to put more of their inventory on eBay."
MEETING VIRTUALLY
Desaulniers and the staff at the Covation Center, like many other leaders across the state, are taking steps to make sure business owners can be heard, virtually. Utilizing tools like Zoom for video conferencing, she says that they're able to "let (businesses) share frustrations, or successes, and how this is impacting them, both positively and negatively."
"We've started hosting daily business roundtable calls, where any business can hop onto Zoom and talk with us, or other business owners, as a way to help combat the challenges of isolation," she said.