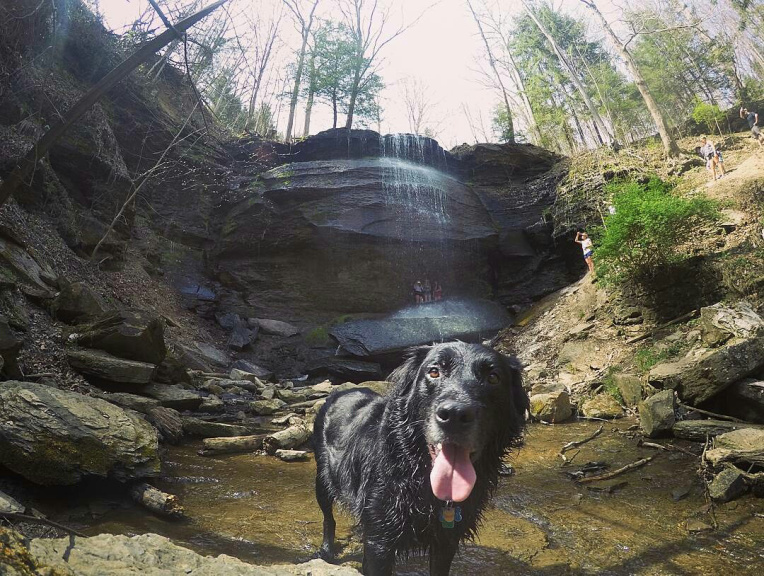 Short but Scenic: Hiking Buttermilk Falls, Pa.
I've been doing a lot of in-area hiking lately, and recently made the short trip to New Florence, Pa., where you'll find Buttermilk Falls.
The falls are 45 feet tall, surrounded by a 48-acre natural area managed by Indiana County Parks & Trails.
The park includes a (very) short loop trail that's incredibly easy, perfect for kids and families. The hike to the falls, however, is not quite as easy – at least not if you want a great view.
A short path down to the falls leads to an overlook, but the real beauty is found when you venture past the closed gate and hike down the side of the falls. Beware: Without proper hiking shoes, this is dangerous – especially after a recent rain.
Buttermilk Falls was featured once on Recreation News' website for a weekly Waterfall Wednesday feature I write.