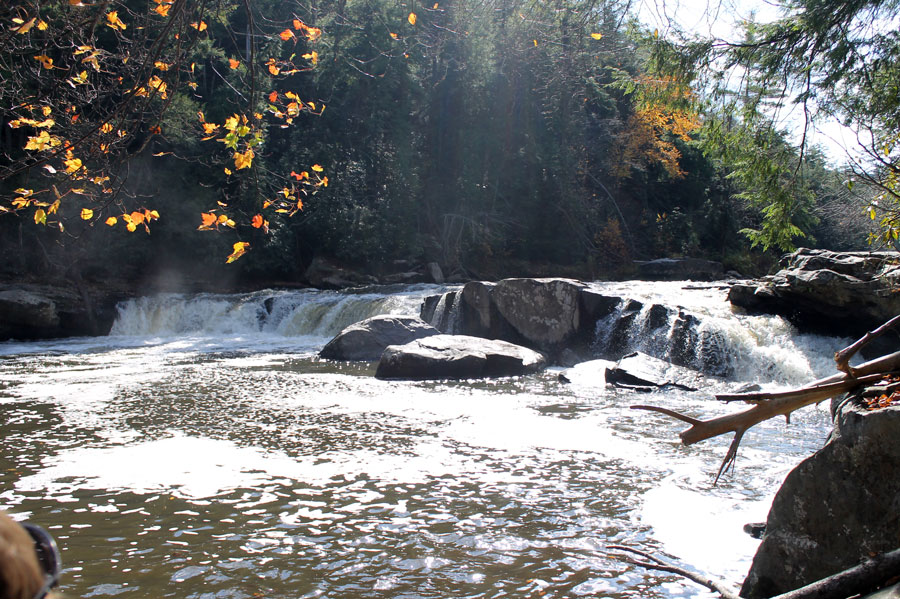 Visiting picturesque falls in Swallow Falls State Park
This weekend I spent some time in Deep Creek, Md., relaxing in a beautiful rental house overlooking the water.
I was there for the weekend writing a story for Recreation News, highlighting the area's off-season activities.
During the stay, we visited Swallow Falls State Park, considered to be one of the most picturesque parks in Maryland. Its Swallow Falls Canyon Trail is a short, relatively easy hike that visits four falls. 
The state's tallest waterfall, Muddy Creek Falls, stands at 53-feet at the head of a 1 ¼-mile hiking trail. Following the trail along the water will take you to Upper and Lower Swallow Creek Falls, as well as a small, waterfall nestled in among the pines, Tolliver Falls.
Here are some photos from the hike: