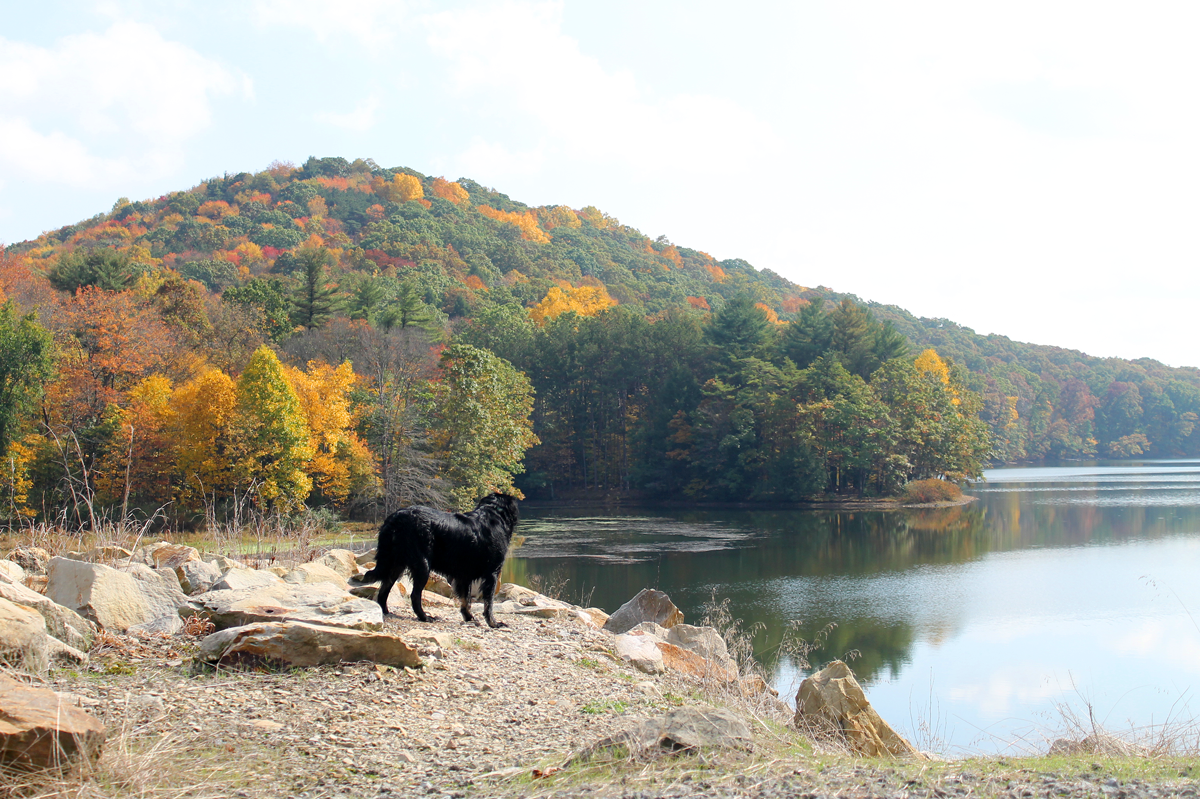 Catching fall colors in Indiana County, Pennsylvania
Indiana County, Pennsylvania, is home to miles and miles of hiking trails — great for taking in fall scenery — as well as some other great fall leaf-peeping hot spots.
In addition to its extensive parks and trails system, the county is home to four covered bridges that can be viewed within a day's driving tour. Read more about the covered bridges in this story I wrote once upon a time for The Indiana Gazette – here.
Here are some of my favorite spots to catch a glimpse of fall colors:
1. Yellow Creek State Park
One of my favorite spots any time of year, Yellow Creek State Park has a variety of hiking trails all leading to picturesque views of the lake.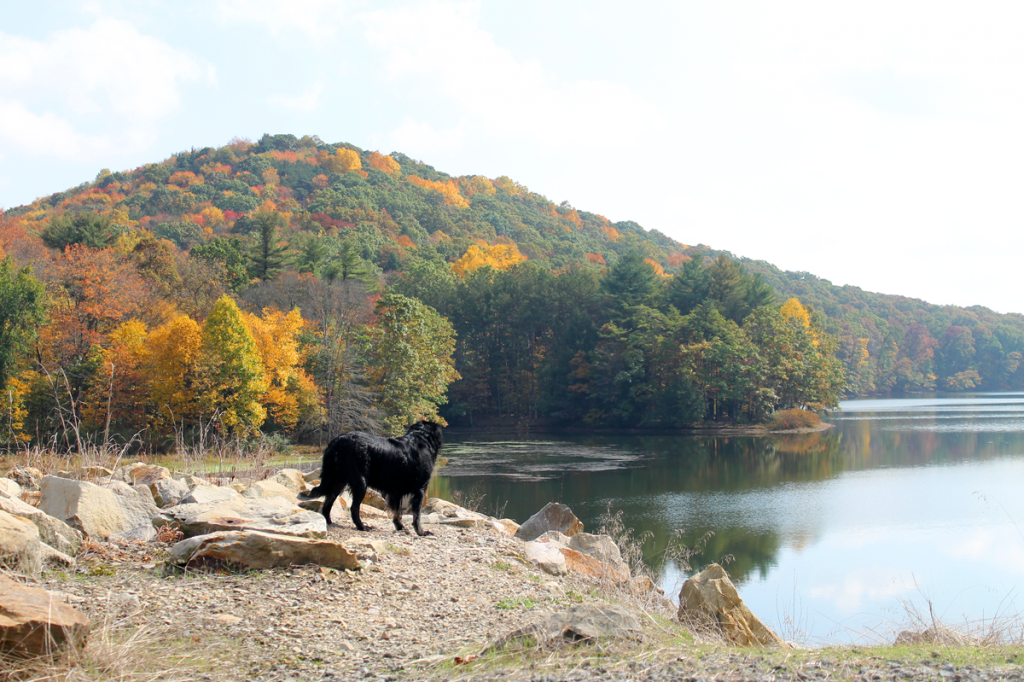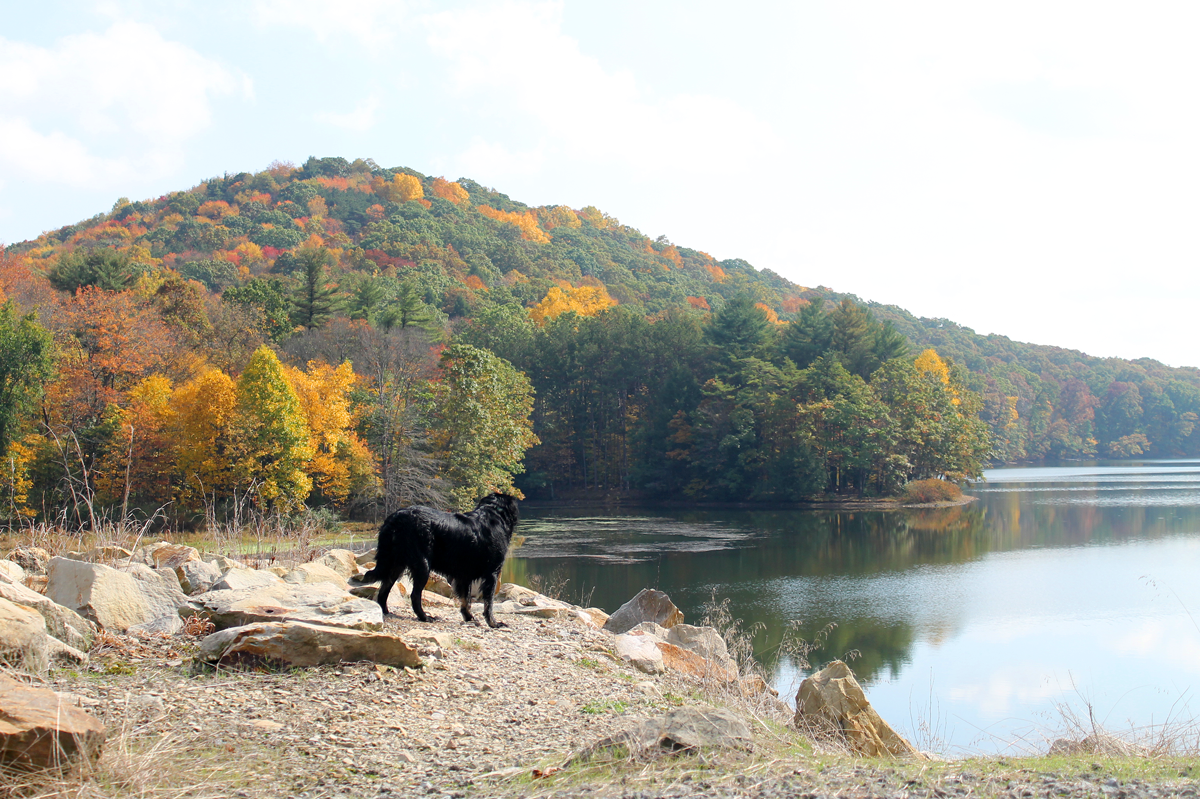 2. Hoodlebug Trail
The Hoodlebug Trail runs from Indiana to Black Lick for 10 miles. The trail passes through many residential and commercial areas, as well as natural settings.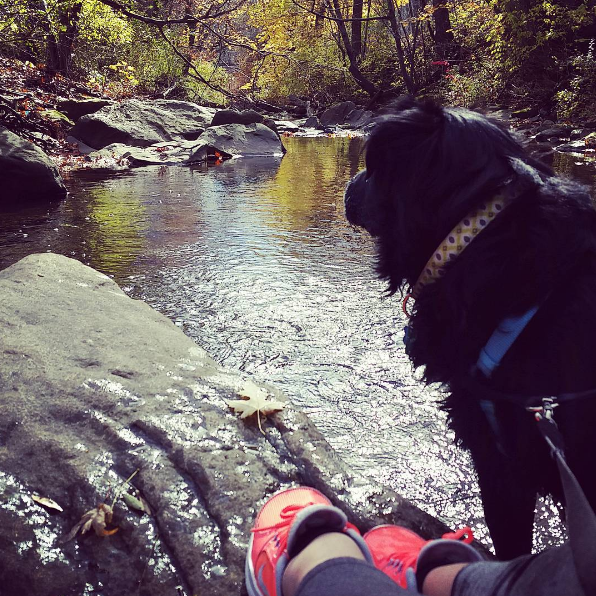 3.  Blue Spruce Park
Blue Spruce is a 650 acre park that overlooks a beautiful lake and the Cummings Dam. There are 5 miles of trails, as well as places to sit, relax and enjoy the fall leaves.
4. Ghost Town Trail
The Ghost Town trail is in Indiana and Cambria counties, stretching a total of 36 miles. The fall scenery is particularly pretty around the area of the Armerford Bridge.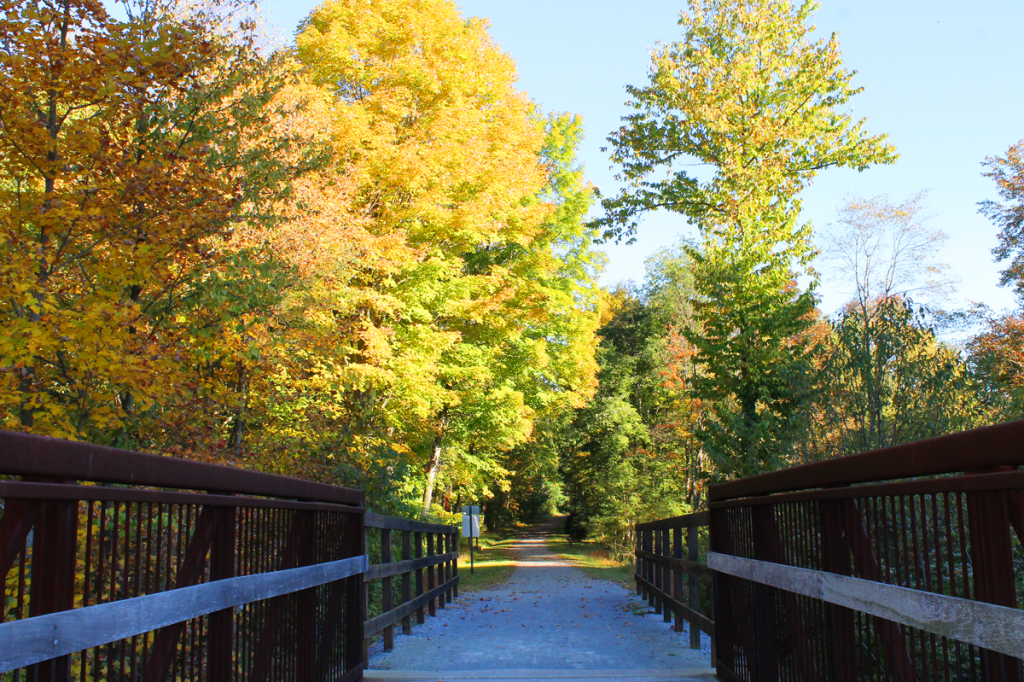 For those of you that don't know, I call Indiana County home, and post frequently on local events, activities and recreational opportunities.
Here's a picture of my goofy pups enjoying autumn: