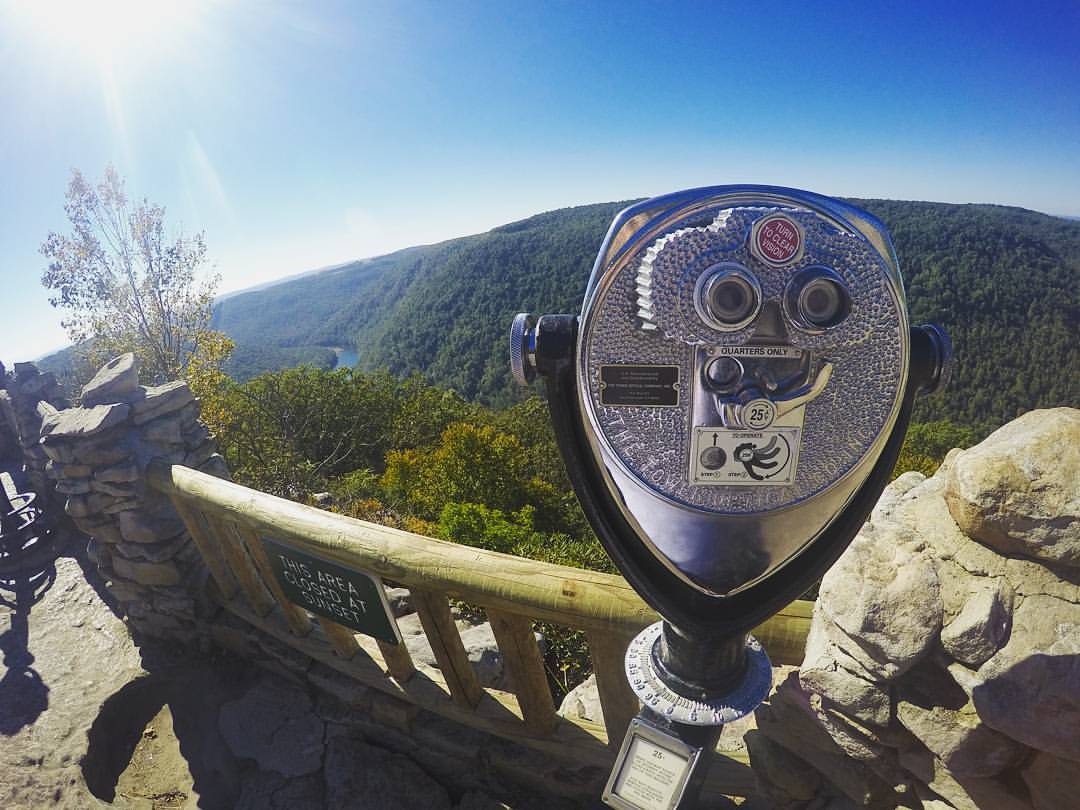 Always opt-in to the scenic detour
One great thing about travel is that you never have to take the same route twice.
At least, I don't like to. Chances are, there are at least two other ways to get home from your destination.
Here's why I love the scenic detour:
1. It splits your trip up
As much as I love driving and the peacefulness that comes with it, sometimes you just need to get out and stretch. A detour might tack an hour or so on to your drive, but you'll get a chance to break the trip into two parts.
2. It prolongs your adventure
Once you arrive at your scenic-detour destination, you'll be happy you did. You're ending what was already (hopefully) a great trip and seeing even more sights on the way.
3. The view
If your detour is to a state's park or landmark, you're likely going to take in some pretty picture-perfect views.
My most recent scenic detour was a stop at Cooper's Rock, West Virginia, on the way home from the Canaan Valley. You can read more about that trip here.
Coopers Rock State Forest is 13 miles east of Morgantown, and offers a variety of hiking trails as well as easy access points to the overlook.
You might find that a spontaneous stop will be just what you need to cure the back-to-work blues.
If you're looking for some scenic detour spots in the Mid-Atlantic region, I suggest looking at Recreation News. The magazine highlights some of the coolest towns, events and more to stop at during your travels.