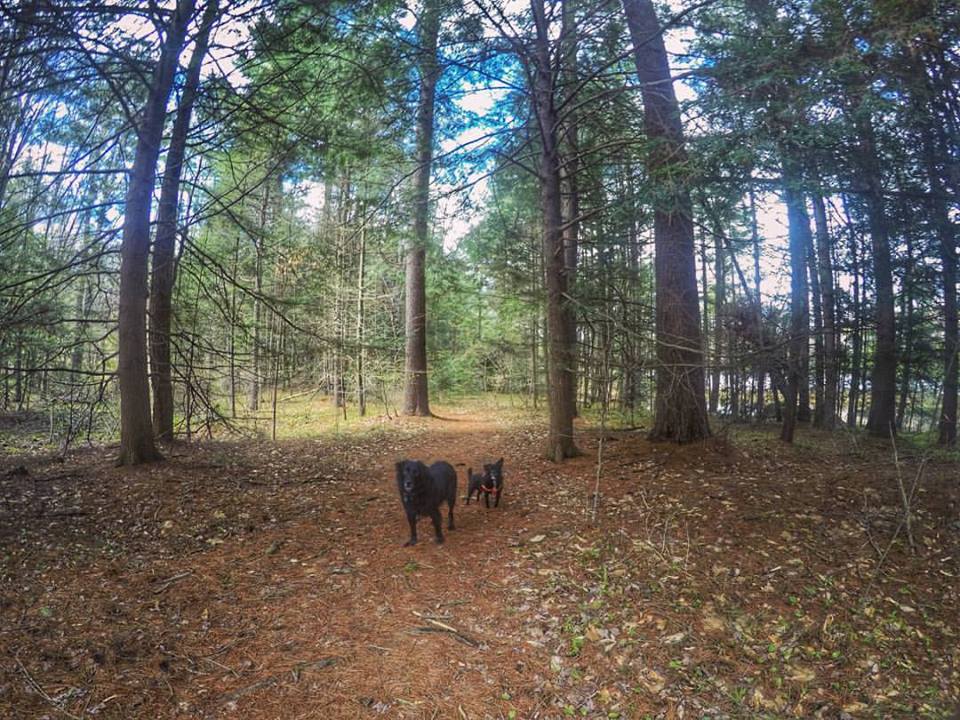 Broome County's hidden gem: Hawkins Pond
While I'm now a western Pennsylvania resident, I'm originally from a small town near the Pennsylvania/New York border called Susquehanna. Just miles from "Susky," as we call it, is a park that doesn't see nearly as many visitors as it should.
Hawkins Pond Nature Area, just north of the border in Windsor, N.Y., is a secluded park surrounding a small pond that has great hiking trails — short, but great for an afternoon stroll in the woods to reconnect with nature.
According to the park's website, there are 4 miles total of trails within the park, however the trails do extend onto private land past the state lands.
Since it's just a few miles away from my parents' house, it's a great place to get the dogs some off-leash exercise while we're visiting.
Find the park:
The park also has a pavilion that can be rented out for private events. A cute addition, children (I'm assuming from a local club), have built birdhouses and painted them that hang throughout the park.
In the winter, it's an awesome place to cross-country ski. When I was a kid, my dad and I would ski along the shoreline on snow days off.
For those traveling from Binghamton, it's only about 30 minutes away.
Murphy likes to take a dip in the pond whenever he gets a chance –
And an oldie, but goodie: