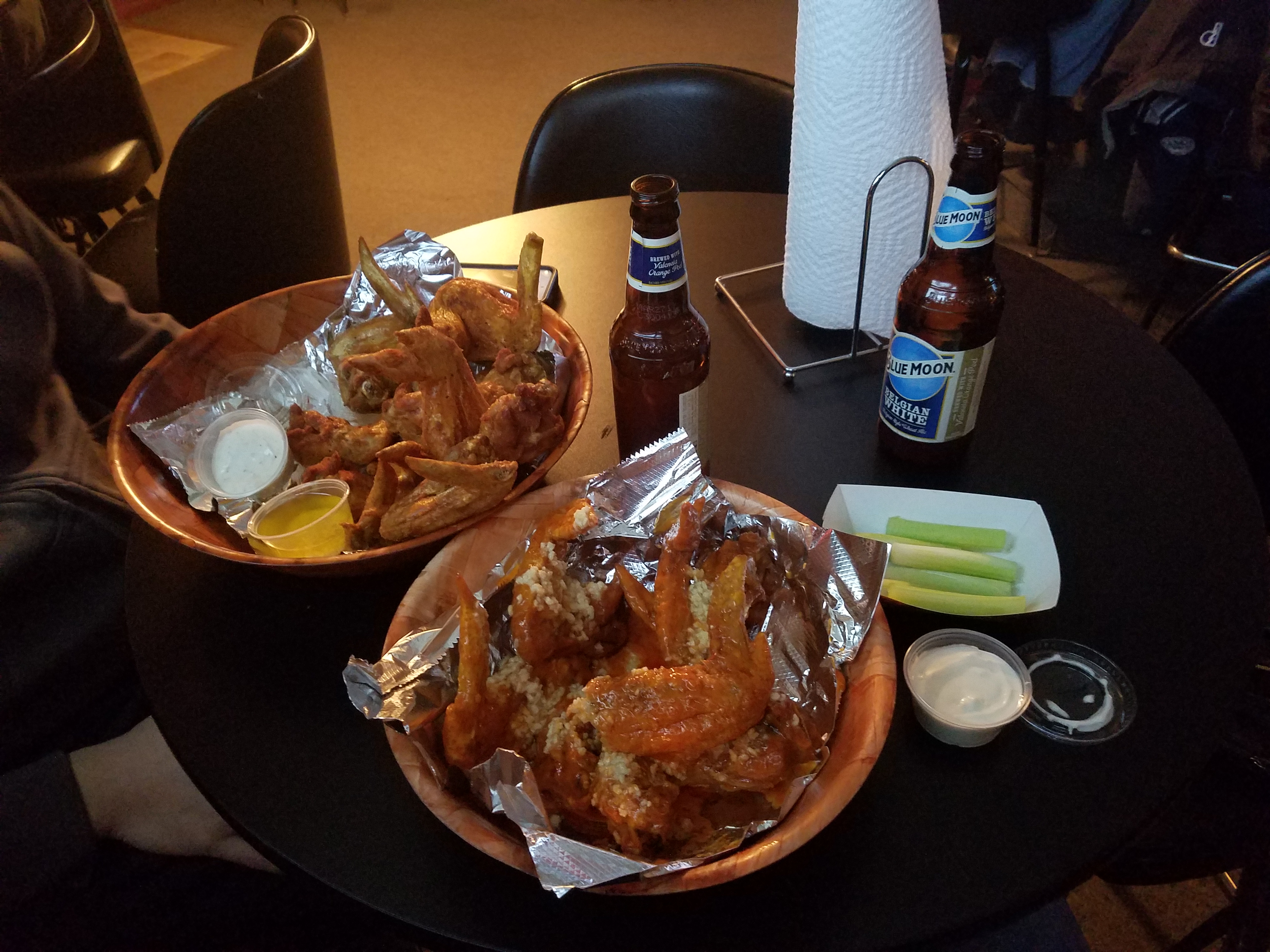 Why we love a dive bar in the middle of nowhere
When I told Sean that I wanted to go on an adventure on Friday, the adventure we went on wasn't really what I had in mind.
Since we didn't have the time to really do anything exciting, we settled for going out for a Friday night dinner out. A low-key evening was exactly what the two of us needed after a long work week.
We went to a fairly new restaurant in town — which I'm not going to name — with intent of trying their burgers that are pretty hyped up on their social media accounts. I have heard pretty good things about the burgers, too.
After about 30 minutes without being acknowledged, we decided to get up and leave.
Take two.
We went to another local burger joint that never lets us down. While we weren't unhappy that they were busy, it was just so packed that it would take an insane amount of time to get a table — and their kitchen might have closed by the time we did.
So we drank a beer and left.
Take three.
We decided to drive about 20 minutes out of town to a place that has super good wings. At this point we just wanted disgustingly delicious food.
In a post the other day, I talked about why it's great to live in a small town. For every small town, there's an even smaller town nearby like this one: McIntyre, Pennsylvania.
The Roadside Bar and Grill was exactly what we needed.
After a night of restaurant fails, it was so nice to walk into the door and by greeted by familiar faces that recognized us and that were genuinely happy to have our business. We've been to Roadside many times, usually to play Friday night trivia with friends and eat their wings.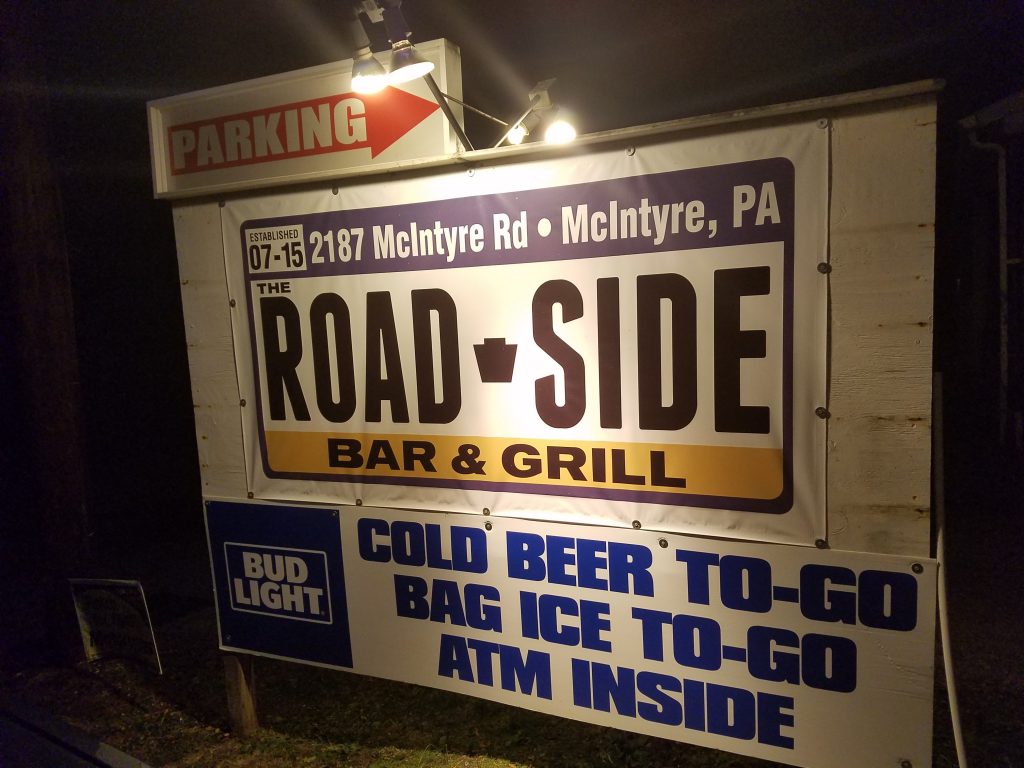 "No cheese balls tonight?," the bartender asked when we ordered our wings, because, even though she hadn't seen us in probably two months, she remembered we liked them.
On the menu at Roadside you'll find typical bar food — it's not primarily a restaurant so smoking is even still allowed inside. There's a ton of fried appetizers, burgers and the wings that they're word-of-mouth famous for. You can see a full menu here.
Sean and I would both recommend the wings if asked, though: I always get the buffalo hot garlic wings and he always gets the seasoned (and we always make sure to do a trade off of one).
And while it's totally not our normal scene — with country music playing and license plates hung on the walls — we really love our occasional Roadside visit. It's so nice to have a place to go just outside of a college town, where you can escape the loud music and bar-hopping culture for a bit.
If you're nearby or in the Pittsburgh area, here's how to get there:
When it comes down to it, our adventure led us to a place we were really happy to be.