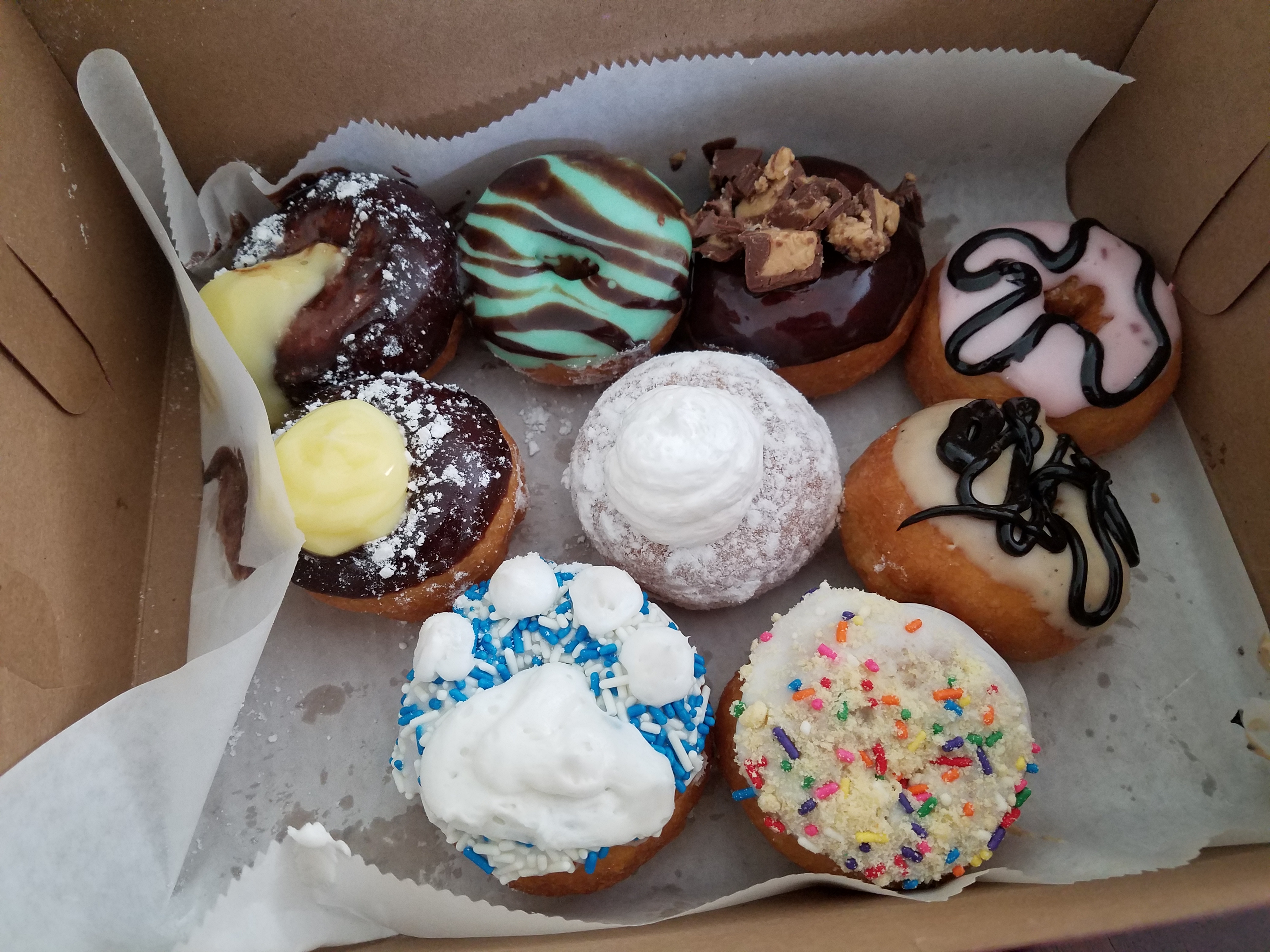 Exploring Bellefonte: New favorite eats
Without a doubt, one of the best parts of moving to a new city is exploring the area, trying new things and, of course, trying new food.
With a whirlwind first couple of weeks in Bellefonte, we've done our fair share of eating out. Plus, working from home has given me the opportunity to try out some of the area's coffeeshops.
So far, we've loved almost every place we've tried, from the local doughnut shop to what we've deemed our new favorite spot — The Governors' Pub.
If you have the chance to visit the State College area, these are some of our new favorite places:
The Governors' Pub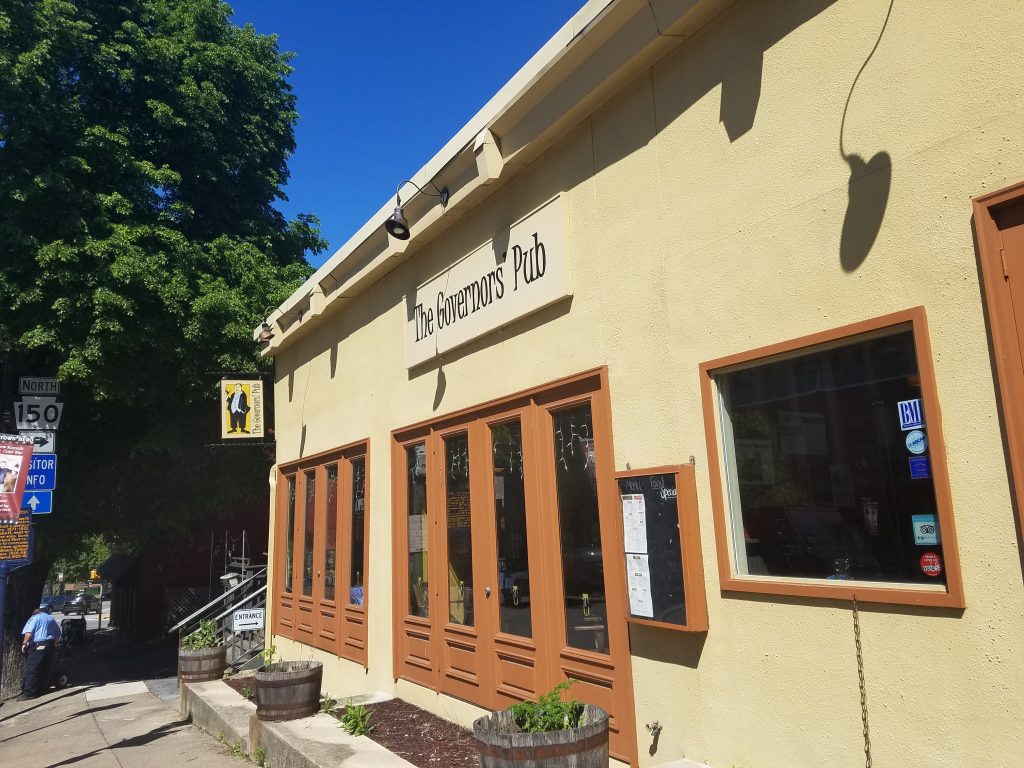 I don't believe in saving the best for last, so top on the list of places to try is The Governors' Pub on High Street in downtown Bellefonte.
We've already visited a few times, each time overwhelmed by how nice the staff is. And the food — I've never had anything I've loved quite as much. My favorite meal so far has been a Barber Burger, recommended by our server during our last visit.
Oh, and did I mention their cool events? Each Tuesday, they have a burger and beer pairing night — pretty much combining two of my favorite things with a special price.
Talleyrand Tavern
Right next door, and seemingly owned by the same folks, you'll find the Talleyrand Tavern. I just visited the tavern this week for the first time, and was pleasantly surprised by the really cool atmosphere inside.
On the drink menu, you'll find beers only from Pennsylvania brewers and craft breweries, with a huge selection. Plus, there's a bunch of neat cocktails. I had a "Talleyrand Tropical Twist."
Learn more about the tavern here.
Cool Beans Coffee & More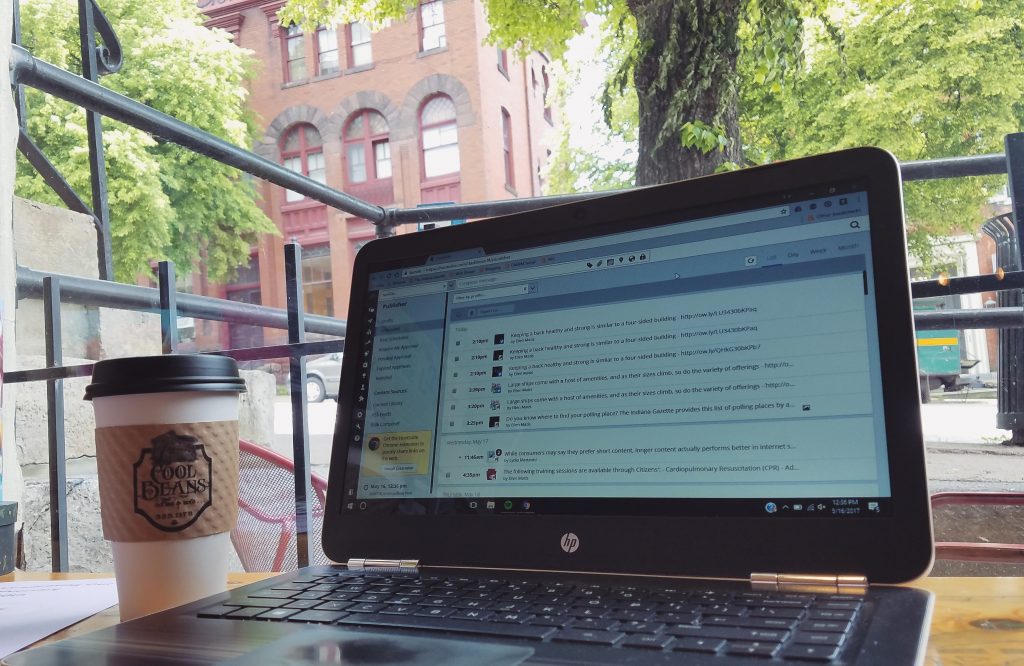 Cool Beans was recommended to me by a couple that we're friends with from college. I've visited a couple of times now, each time impressed with the flavored lattes I've gotten.
They have a huge variety of menu items, especially late flavors. Plus, I got some really tasty flourless peanut butter cookies.
So far, this has been one of my favorite spots to work — where I can sit in the big front window and watch the Bellefonte world go by.
Dam Donuts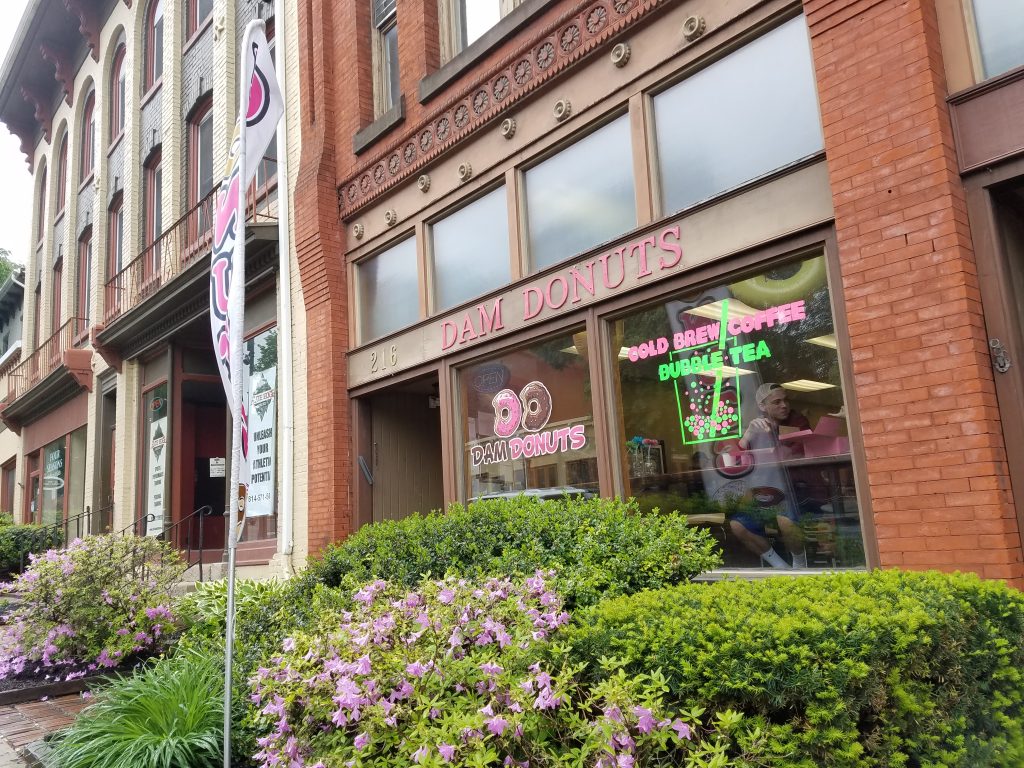 Sean has always been a pretty big fan of doughnuts. I mean, a REALLY big fan. So naturally, we needed to try out Dam Donuts the first week we were in town.
I've never  had doughnuts so delicious in my entire life. Honestly, I'm not a doughnut person, but I think I've been converted.
They're little, so we tried a bunch of different flavors, and I loved every single one.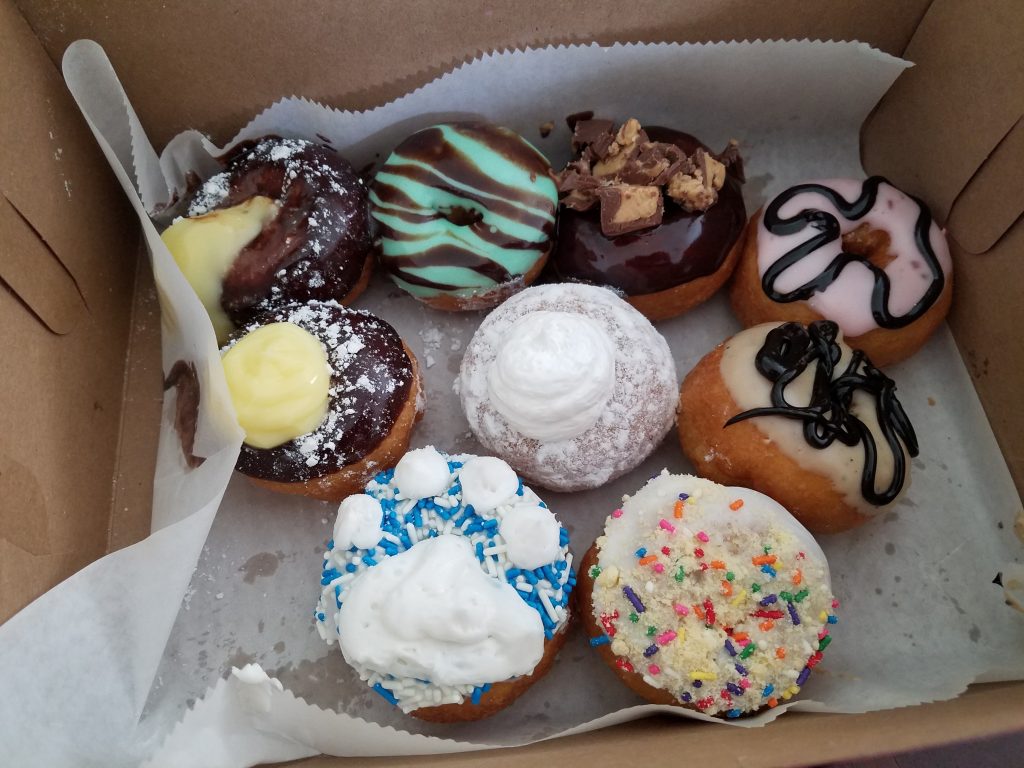 Big Spring Spirits
We met old friends for drinks at Big Spring Spirits, right next to Talleyrand Park, during our first weekend here.
The cocktails that we tried were absolutely delicious. So delicious that I had more of them to drink than I have since college.
During our evening there, we also ordered a pizza, delivered from a local restaurant.
There are plenty more places left to try in Bellefonte. Next on the list is The Blonde Bistro in downtown Bellefonte. Stay tuned for more!