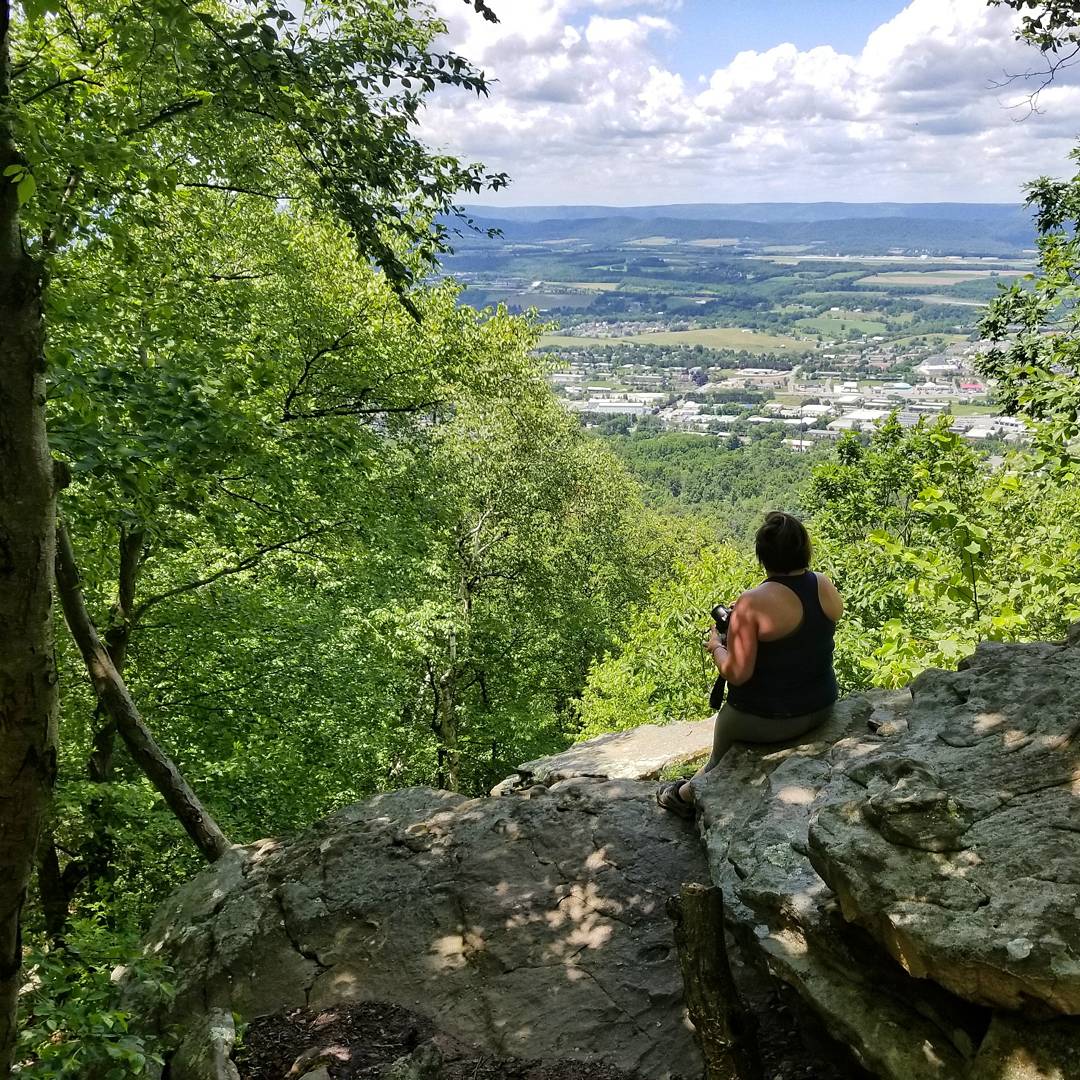 Hiking Mount Nittany in State College, Pa.
This summer has been slow for us, hiking wise. It turns out picking up your whole life, moving to another city and starting a business and a master's degree all at once can be a little bit hectic.
Luckily, we've had a few good hikes this summer, including one during a weekend camping trip at Ohiopyle State Park.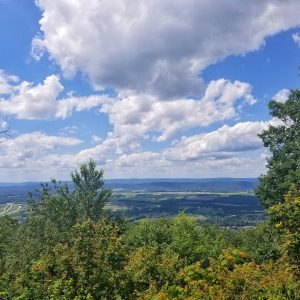 Earlier in the summer, we made the pretty intense hike up Mount Nittany in State College, Pa. According to Hike Mount Nittany, this is one of the first hikes many people take in Centre County. It boasts many views of the State College area.
Because it was hot that morning, we decided not to take the dogs with us. It turned out that was a good plan, because the rocky terrain on the way up the mountain was not dog-friendly.
As the website recommended, we took the path-less-traveled to the top, and turned left to a just after the hike began. A little out of shape this season, the hike took us longer than expected to the top, but was rewarding at the top.
We stopped at two of the picturesque spots, overlooking the Nittany Mall and Rockview (the top two spots on the map above). We then cut through one of the white trails to cut the hike short, since it was hot that day.
Soon enough, we'll get to the other overlooks.