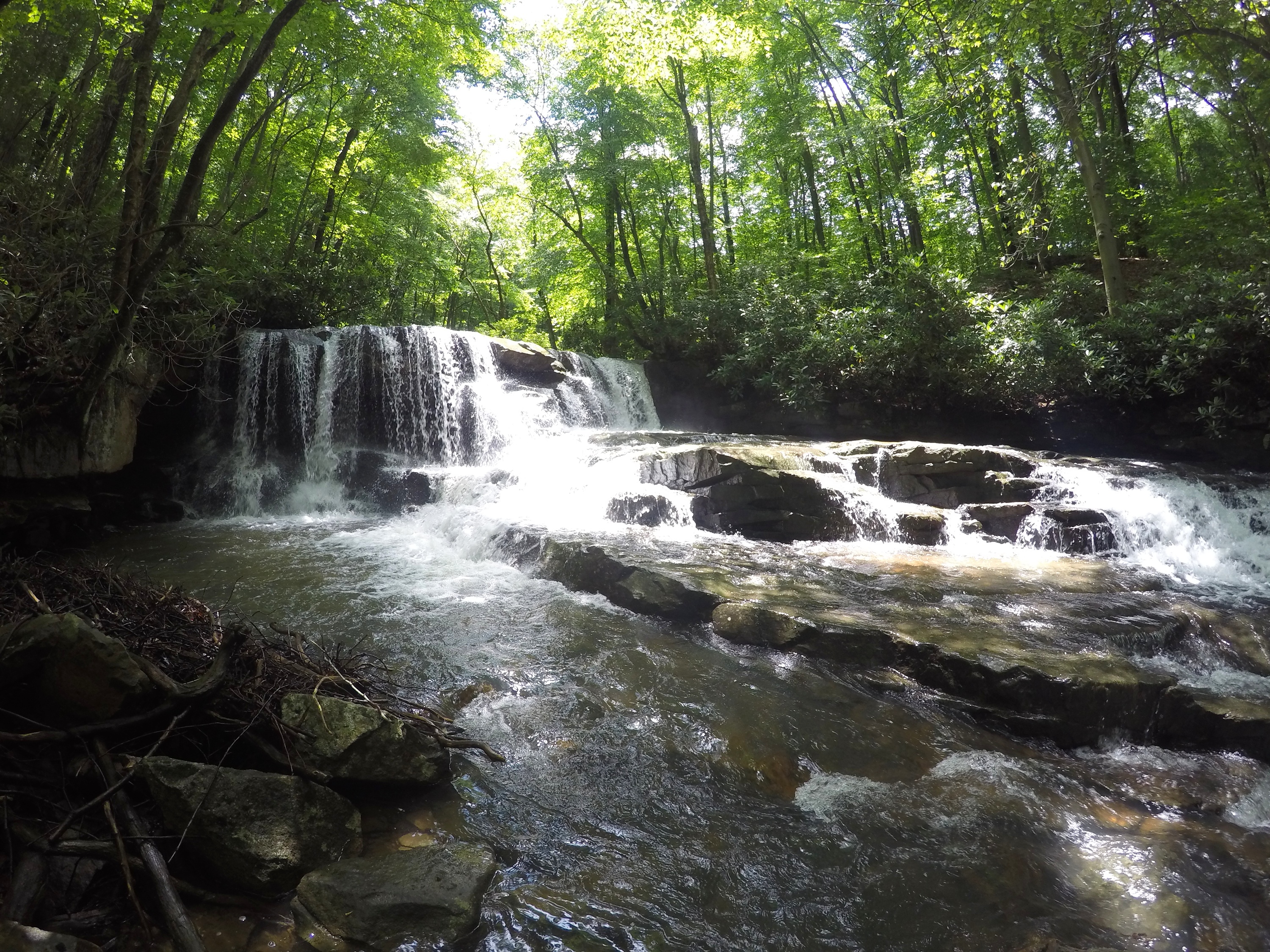 A weekend getaway in Ohiopyle, Pennsylvania
During the first weekend in July, we had the chance to visit Ohiopyle, Pennsylvania, for a weekend outdoors.
Ohiopyle, a (very) small town in the Laurel Highland mountains, is an outdoor adventurists' paradise, offering everything from hiking and biking, to camping, to whitewater rafting and more. It's a stop along the 135 mile Great Allegheny Passage.
Our trip didn't get off quite on the foot we thought it would. After a three hour drive in, we were met by never-ending, hard rain. Since we wouldn't be able to get our campsite set up, we decided to visit a local pub until it died down. Falls City Pub was a great place to grab a brew and have a delicious meal before a weekend of eating over the fire.
We camped in Ohiopyle State Park's Kentuck Campground, which I have to admit, wasn't our favorite camping experience ever. We reserved our site almost two months in advance — and at that time, it was the last site available in the entire area. The campsite ended up being right in the path to the rest of the sites within our loop, and sites were very close together. We camped only feet away from large families with young kids. It wasn't exactly the backwoods experience we had hoped for.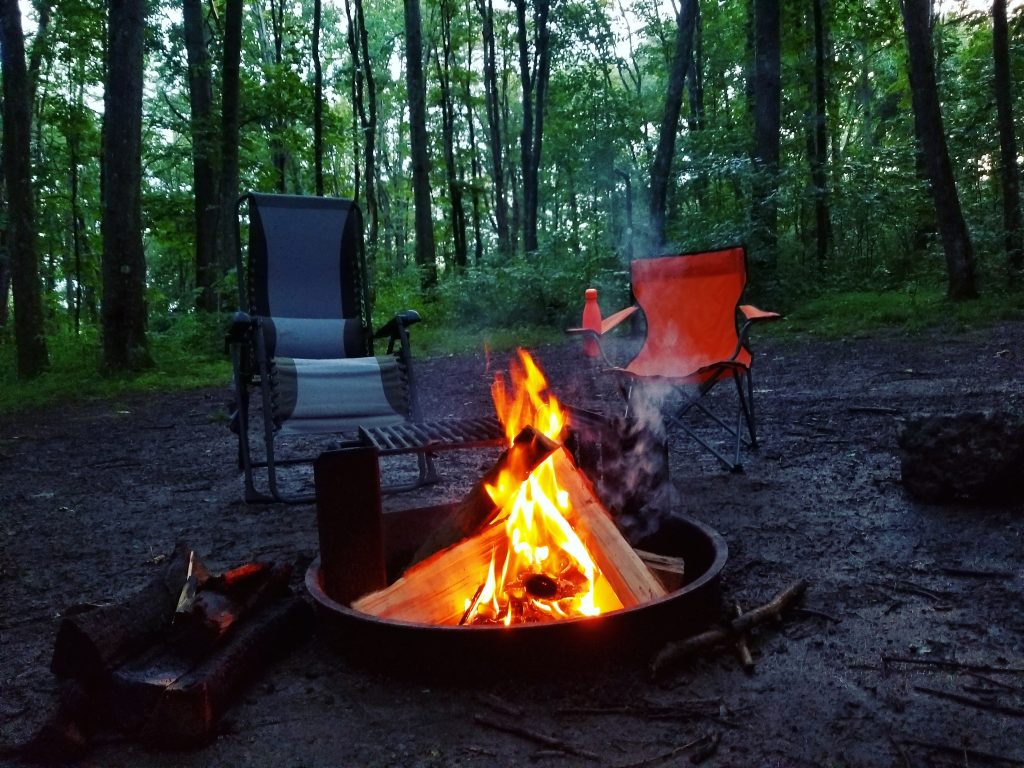 Saturday was spent hiking and exploring some of the state park's natural beauty. We hiking the Jonathan Run Trail to Upper and Lower Jonathan Run Falls, two waterfalls that have been on my bucket list for a long time. The rain proved to be worth it when we got to the falls, which were flowing stronger than usual.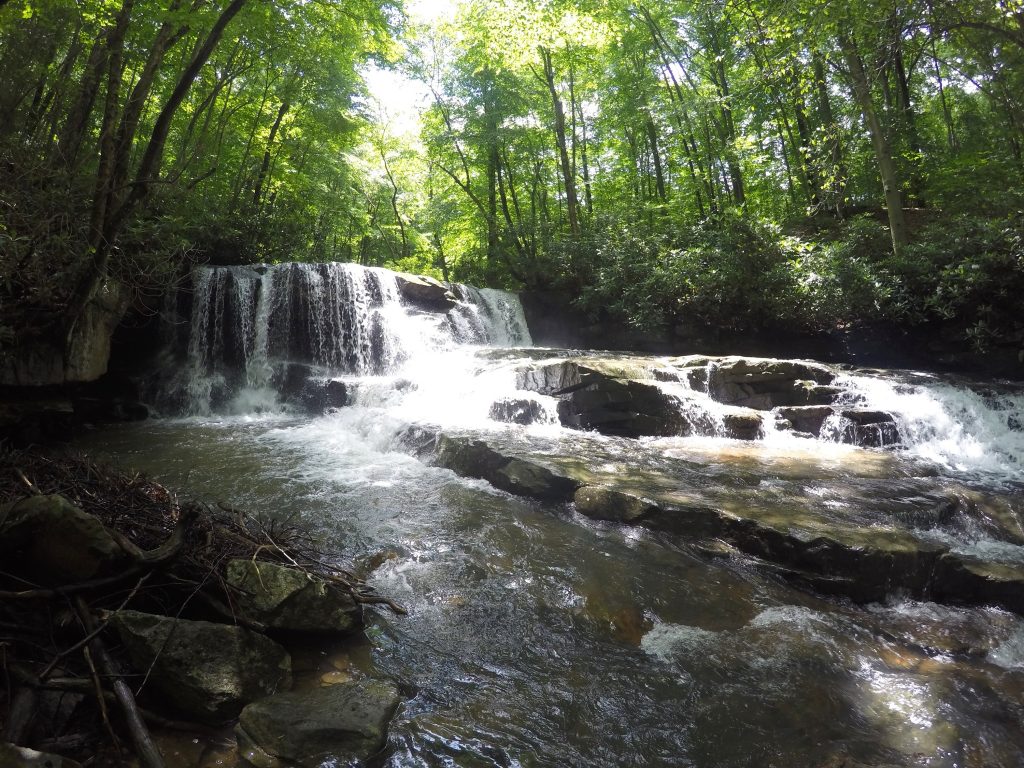 That afternoon, we drove up to Baughman Rock Overlook. While I would have preferred to hike to the overlook, it was too late in the day to begin a trail marked "difficult." It had rained again that afternoon and we had to spend some time catching up on reading in the tent, but after it stopped and me made our way up to the overlook, the valley below was beautiful with the fog rising.
This slideshow requires JavaScript.
We also made a stop at Cucumber Falls, one of the park's most easily-accessible waterfalls. For it being a rainy afternoon, there were quite a few people at the falls.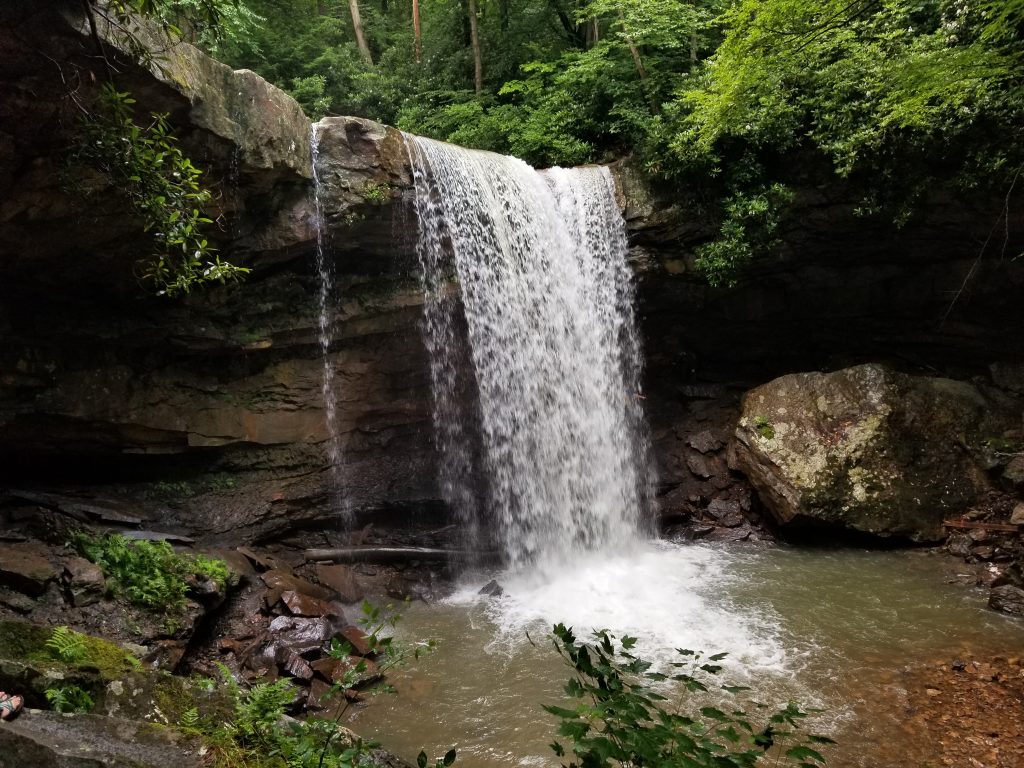 Sunday was really the highlight of our trip. The whole reason we had made our way to Ohiopyle in the first place was because I had been given the gift of a tour of Frank Lloyd Wright's Fallingwater. We did a guided tour of the absolutely incredible home, built partially over a waterfall on Bear Run.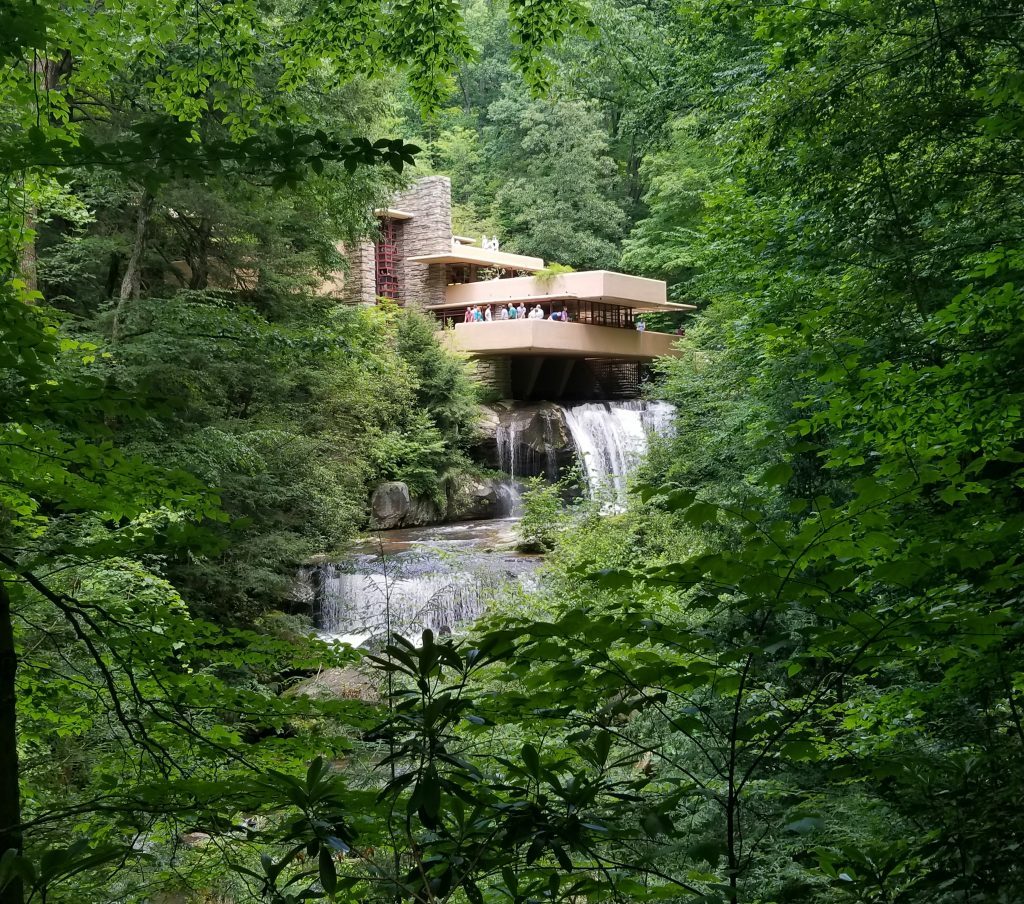 As a bit of a real estate and architecture junkie, the tour was fascinating to me, learning about the design elements of the house as well as the custom-designed furniture within it. We were even inspired to do a little redecorating of our own this week after seeing the benefits of low furniture and open spaces.
If you're planning to visit Ohiopyle, the Laurel Highlands Visitors Bureau offers a lot of great trip-planning information. If we make it back sometime, I hope to try whitewater rafting or zip-lining.