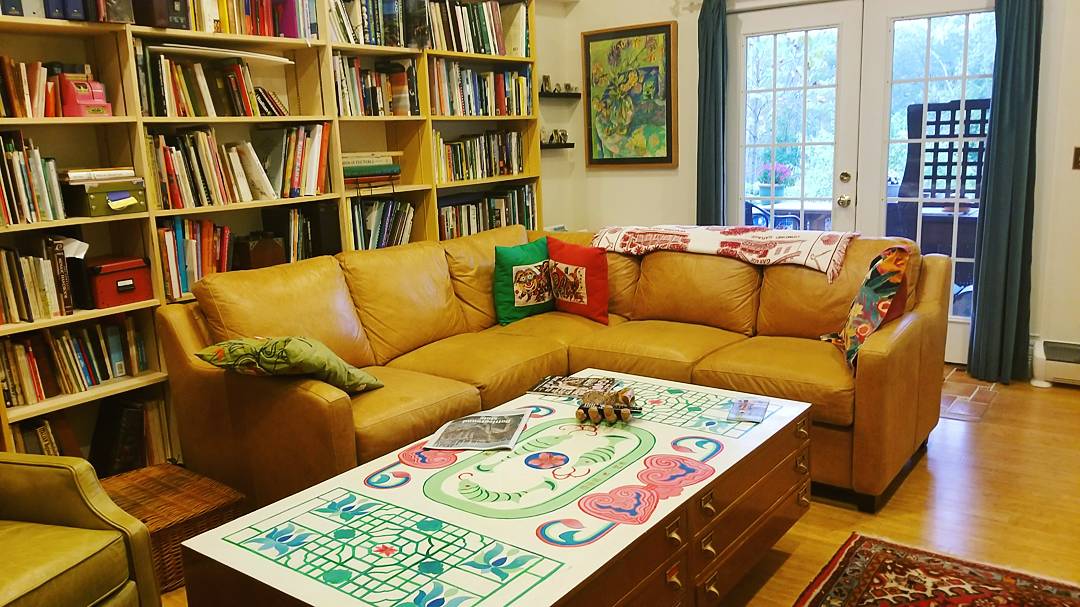 Staying in our first Airbnb in Charlottesville, Va.
In early October, Sean and I stayed in our first-ever Airbnb — and it was such a good experience that we might never stay in a hotel again.
We traveled to Charlottesville, Va., home of the University of Virginia, and one of Sean's favorite cities. We loved almost everything about the city, like its beautiful downtown area, closed to vehicle traffic; and the gorgeous architecture of the buildings and homes surrounding downtown.
We stayed in the Mosaic Room with a View, a small basement apartment in a couple's house near downtown.
The Mosaic Room is described on Airbnb as a refreshing apartment full of art — and it holds true to that description. The entire apartment is lined with beautiful artworks by the owner, who has an art gallery in town.
While the weather wasn't great for sitting outdoors, the patio area was lined with mosaic tiles, overlooking a beautiful wooded area and stream … it didn't feel like we were right in the city.
Here are some things we loved about the Airbnb:
The decor and style of the rental was similar to what we'd love to have in our own home, with a gigantic library and oversized furniture.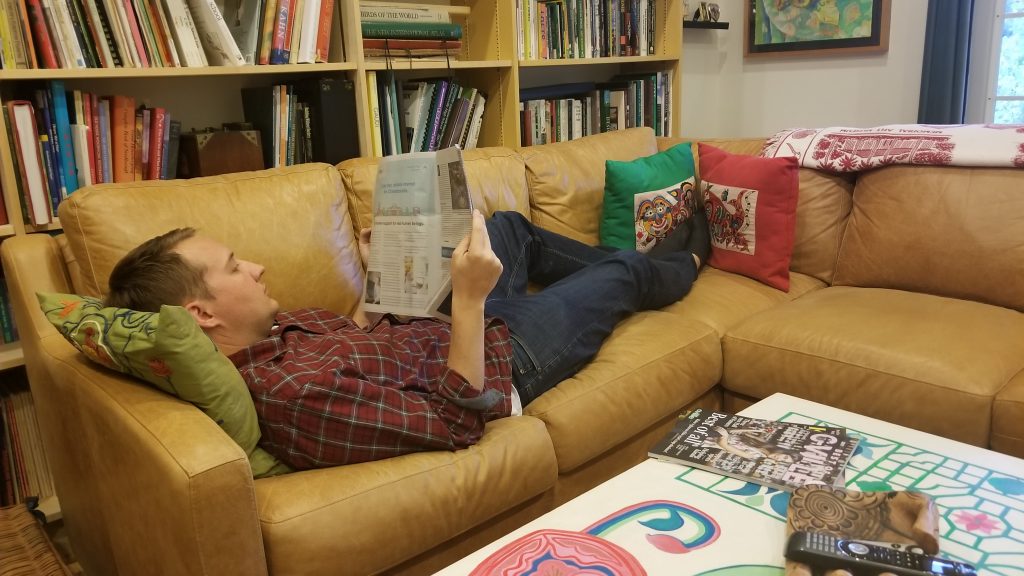 The owners were very nice, and although we didn't meet them in person, they were always quick to answer any questions we had through the Airbnb app.
Since the weather wasn't great most of the weekend, we spent a lot of time relaxing indoors. The owners provided access to their AppleTV account so that we could watch Netflix.
The small kitchen provided the perfect amount of room for a weekend away. We had a fridge and microwave with some counter space, and it was totally outfitted with any dishes we would need.
The outdoor space was incredible. If we ever go back, I'll be spending much more time out there.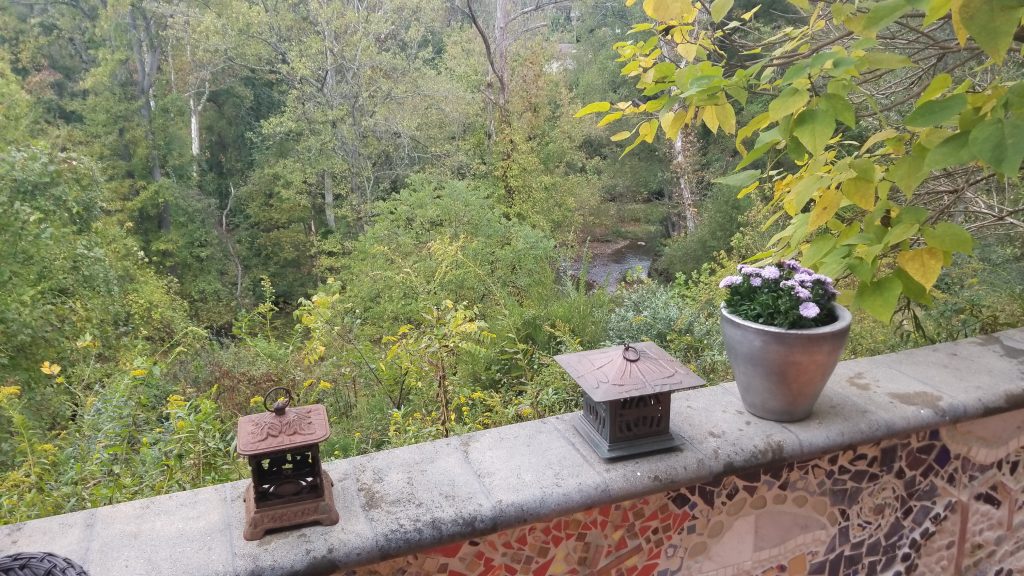 A few downfalls:
The path down to the rental's entrance was pretty treacherous. In the rain, it was a little terrifying, too.
The Airbnb was listed as providing coffee…but there was only decaf. Is decaf even really coffee?
Overall, we'd definitely recommend Airbnb to those who haven't tried it yet. It was easy to use and I felt comfortable staying in someone else's home, despite how weird it sounded.