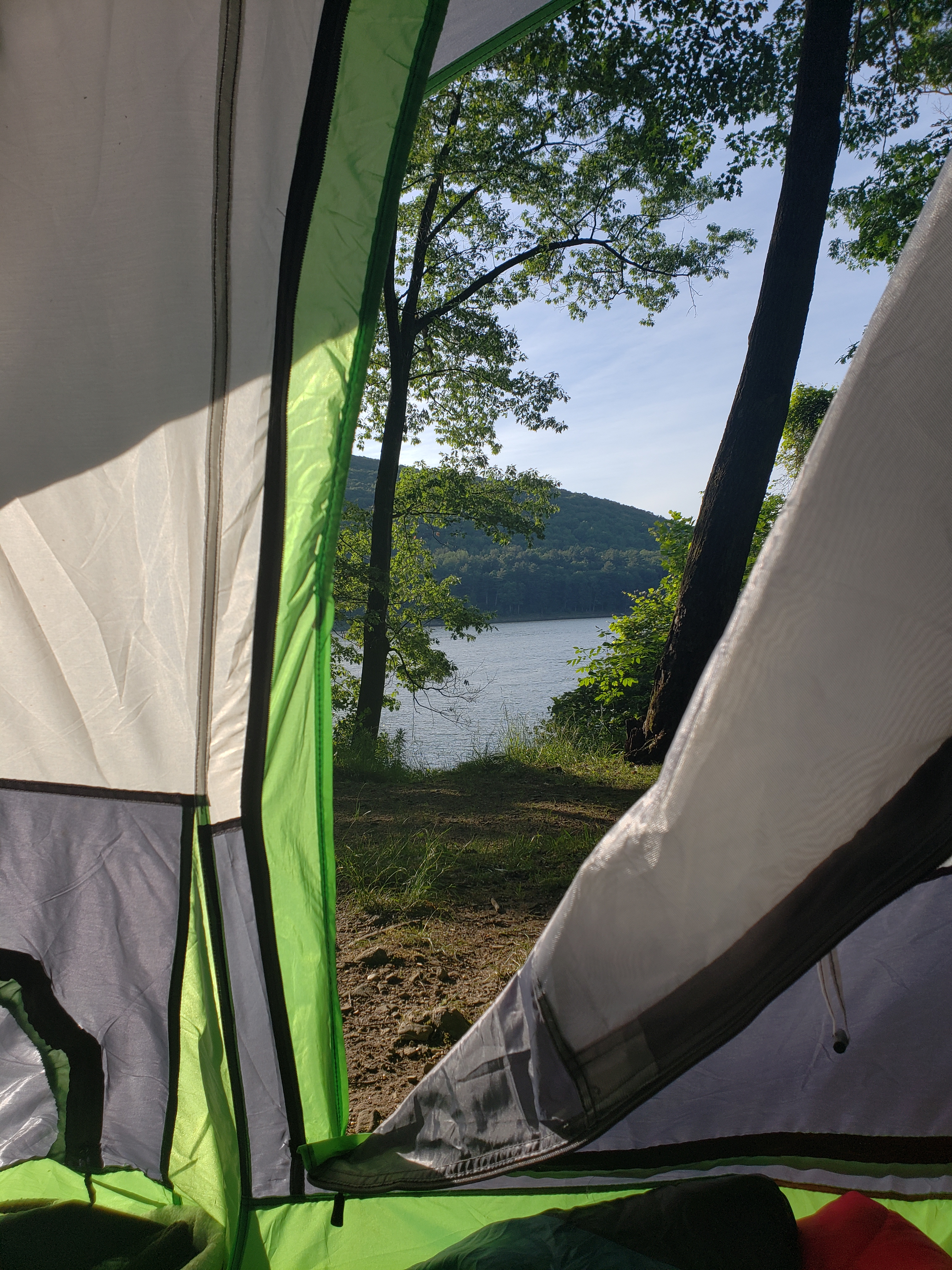 We camped in a top-rated site in Pennsylvania!
Remember when I told you that we were going to be adding one of the top-rated camping sites in Pennsylvania to our bucket list? We did it! And it was incredible.
Based on the recommendation of blog Mike's Road Trip, we stayed at site No. 74 in Dew Drop Campground for two nights, and we've already decided that this is a spot we need to camp at yearly.
The campground is located within the Allegheny National Forest, right alongside the Allegheny Reservoir. It's close to some popular ANF hotspots, like Rimrock Overlook (which we hiked to on our second day there), and a swimming and boating area.
Site No. 74 is one of the only sites (if not the only one) with direct access to the water. We were able to wake up to beautiful water views each day, go for a swim, and watch the sun set over the lake.
It was a larger campsite than what we're used to, but was totally secluded. We had room to spread out, and never saw another human near our site. I even had a great spot to hang my hammock.
The dogs absolutely LOVED this site because of how secluded it was.
The camp hosts were wonderful, and said that well-behaved dogs were welcome to be off-leash as long as they were being watched carefully. This gave the dogs the chance to swim and have a great time in the woods.
The hike to Rimrock Overlook was a short but pretty grueling one. It's all uphill to the overlook — but well worth it when you get there.