Four Mid-Atlantic waterfalls to visit this season
If you've been a long(ish)-time follower of Life Disconnected, you know that I LOVE waterfalls, and try to visit them whenever I get the chance.
Some of my most recent trips have included visits to Swallow Falls State Park in Maryland, and one of the waterfalls in Ithaca, N.Y. Also, last year, I was able to visit Blackwater Falls State Park in West Virginia.
And, an Indiana County favorite is Buttermilk Falls, which I've visited a few times while I've lived here.
Hiking season is now upon us, and so is the time to find new waterfalls to explore and photograph. This list will serve as inspiration for me just as much as whoever's reading this:
1. Sullivan Falls, Pennsylvania
Sullivan Falls is near Ricketts Glen State Park in northeastern Pennsylvania, however is located in Sullivan County in state gamelands.
For those looking for something different, without having to venture too far off the beaten path, State Game Lands 13 is home to two waterfalls that are certainly worth visiting.
The falls are easy to get to, and are picturesque at 30-35 feet. Here are some people more brave than I at the falls:
2. Cathedral Falls, West Virginia
Cathedral Falls is next on my West Virginia bucket list. It's considered to be one of the most scenic waterfalls in the state, and is one of the highest.
It's also easily accessible.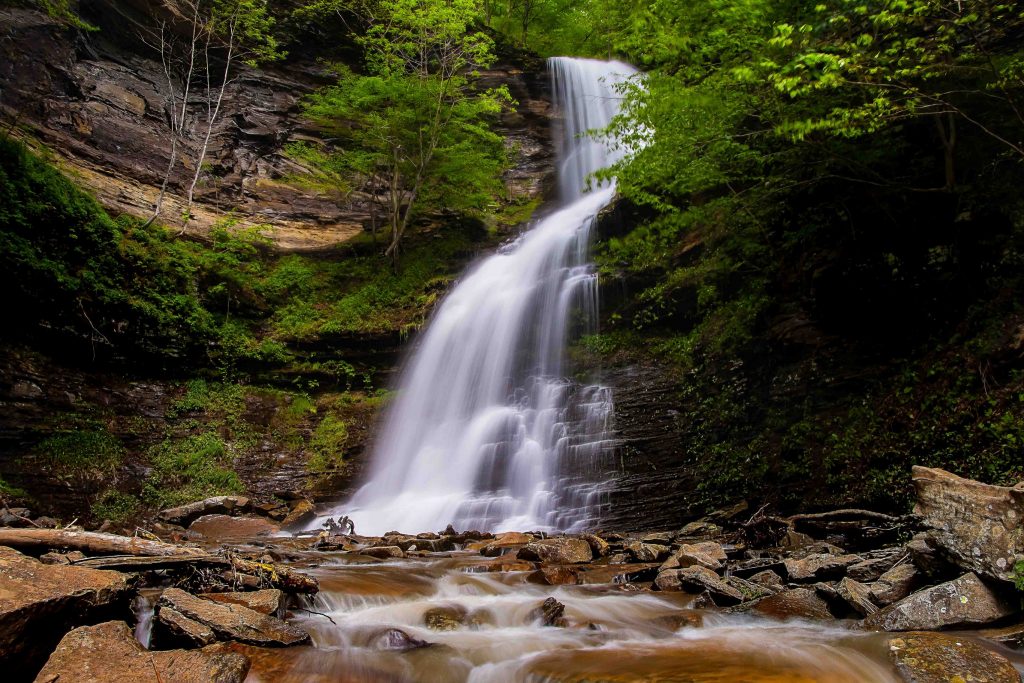 3. Raymondskill Falls, Pennsylvania
Raymondskill Falls in Pennsylvania is 150 feet tall, making it the tallest waterfall in Pennsylvania.
Located in the Delaware Water Gap near Milford, Raymondskill Falls is an impressive site. Observation decks are provided for visitors at both the top of the falls and just above the lowest drop, providing an excellent and safe way to view this giant waterfall.

— PennLive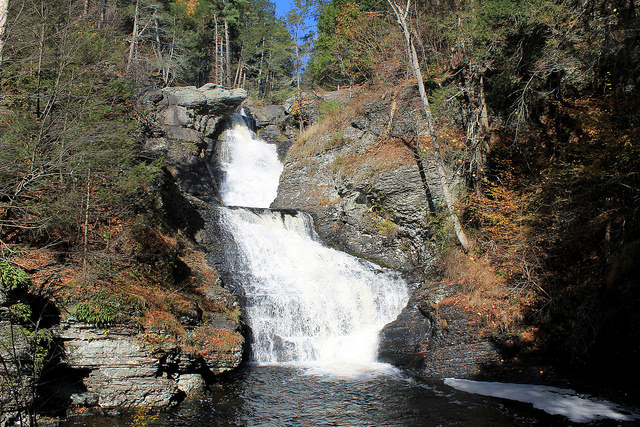 4. Rainbow Falls, New York
According to newyorkupstate.com, Watkins Glen State Park is home to spellbinding cliffs and a legendary gorge trail with 19 waterfalls. One of these is Rainbow Falls, which consists of 150 feet of cascades.
Remember, if you're visiting any of the Mid-Atlantic's waterfalls this season, using #LivePlayDo on Instagram is an awesome way to be featured in Recreation News – a mid-Atlantic travel magazine (that I work for).